Why do I call myself Danny the Idiot?
4th May 2021
... Comments
---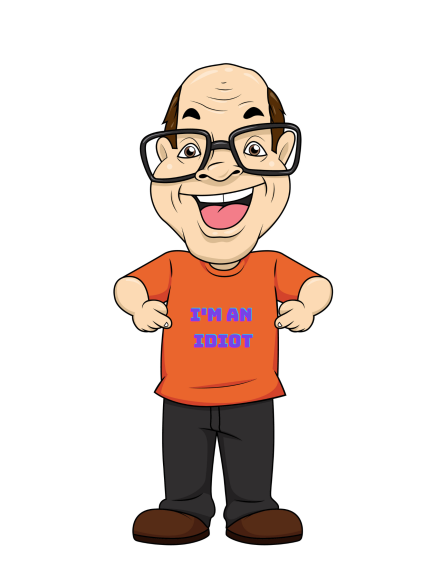 "Hi I'm Danny the Idiot"
When I introduce myself that gets two types of reactions. One is a laugh or smile, a chuckle or a guffaw swiftly followed by "That's brilliant, what a great name." The second is less fun - why do you call yourself that, you shouldn't call yourself an idiot its demeaning and I'm sure you are not stupid.
How did I become an Idiot?
Many years ago I went to Belgium to a balloon convention called The Millenium Jam. Yes - there are balloon conventions where like minded people go and learn new balloon designs, new techniques. There are competitions and new products to try out, as well as networking and meeting like-minded people from all around the globe. 
I went many times into the vendor room and got chatting to a few people there. One guy started calling me an idiot, in a friendly fun manner. And I then began using Danny the Idiot on a few online forums (remember those?) well before Facebook groups took off.
On deciding to move out of London and settle in Hastings, East Sussex, I decided to use Danny the Idiot as a new business name. Why? Because its easy to spell, easy to remember and no one else is going to call themselves an idiot.
So to those people who frown upon my name I say, this is my professional name. This is what I have chosen to call my business and you won't forget it! It works really well for me and brings lots of people smiles, even before doing any performing or entertaining!
If you have any comments about my name or would like to find out more please take a look at www.dannytheidiot.com