Children are the dreamers and entrepreneurs of the future
12th August 2021
... Comments
---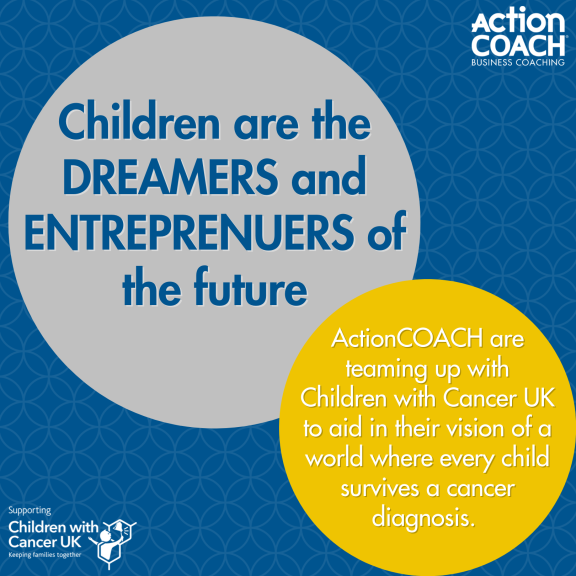 We are hosting a series of workshops where 100% of the ticket 100% of the ticket price will be donated to Children with Cancer UK.  Children with Cancer UK is the leading national children's charity dedicated to the fight against childhood cancer. Their vision is a world where every child survives cancer. 
Children with Cancer UK started with a promise. Paul O' Gorman was diagnosed with leukaemia at 14 years old whilst his older sister Jean was diagnosed with breast cancer at the same time. Paul and Jean both sadly lost their lives to the disease and the O'Gorman family suffered a heart-breaking tragedy. However, this was the start of an incredible legacy for children with cancer as the O'Gorman family began fundraising to help prevent other children's lives being cut short.
Over the three decades, they have had Princess Diana as an advocate. They opened their first research centre in 1995. They opened up a patient hotel in 2004, to allow families to stay in to be close to their child during treatment. This is called the Paul O'Gorman Patient Hotel. In 2011 they moved from a small memorial charity to a major force in paediatric oncology, and became Children with Cancer UK. Since then they have raised £220m in 2017 and they are now making sure that their vision can be fulfilled by their current research funding focusing on harder to treat cancers such as brain tumours and bone cancer. Unfortunately, Children with Cancer UK lost 40% of its funding in 2020 due to the COVID-19 pandemic. 
Join us at our SalesRICH workshop to grow your business and help a child ring the bell.  By attending our seminar, you will learn valuable skills to grow your business, boost your
local economy and help the fight against cancer.  To register for our workshop click here
If you're unable to attend, we have a donations page and would welcome any amount
donated. Please click here to make a donation.