What's happening in and around Hastings this weekend?
The Killing of a Sacred Deer – Electric Palace Cinema
Why not head down to the Electric Palace cinema this Friday or Saturday to watch the film 'The Killing of a Sacred Deer – a screenplay adaptation based on the ancient Greek play "Iphigenia at Aulis" by Euripides. Dr. Steven Murphy is a renowned cardiovascular surgeon who presides over a spotless household with his wife and two children. Lurking at the margins of his idyllic suburban existence is Martin, a fatherless teen who insinuates himself into the doctor's life in gradually unsettling ways. Soon, the full scope of Martin's intent becomes menacingly clear when he confronts Steven with a long-forgotten transgression that will shatter his domestic bliss forever.
For more information click here.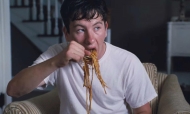 Press for Progress celebrating International Women's Day – Pestalozzi International Village Trust
Pestalozzi International Village Trust are hosting a conference "Voice for Change" this Saturday where their students from around the world share their stories of the barriers women and girls face in deprived communities globally. Male and female students will discuss issues as wide ranging as reproductive health, trafficking and domestic violence, while also celebrating the achievements of women and girls in their home countries. Guest speakers include Geraldine Booker from the Quicken Trust, and Pestalozzi alumna Youdon Lhamo, a Tibetan midwife and women's health campaigner.
For more information click here.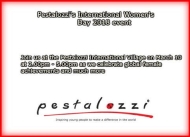 Unlimited Nerf Wars – 1066 Target Sports
On Sunday bring your biggest inner Nerf and oodles of energy and 1066 Target Sports will provide you with Nerf Guns, ammo and goggles to kit you out for the best Nerf Wars of your life! Plus... it's all on their BRAND NEW inflatable course!!! Suitable for all Nerf fighters, big and small - as long as you are aged 6+, everyone is welcome!
For more information click here.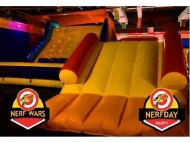 The Palace Sunday Flea Market – The Palace
Do you have stuff to sell or like browsing for bargains? Clothes, records, collectables, crafts, toys, tools, antiques, pictures, DVDs, cakes, curiosities, kids stuff, plants, herbs & spices, furniture, lights, curtains, cameras, crockery… etc…etc. Anything portable that you can fit into a six-foot wide pitch. The charge for a 6-foot wide pitch is just £10 (£5 for the month of March). Bring a pasting table or a clothes rail. Spaces are limited and available on a first come first served basis.
For more information click here.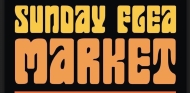 To find out what else is going on in Hastings over the coming weeks click here.