Travel broadens the mind…
31st August 2019
... Comments
---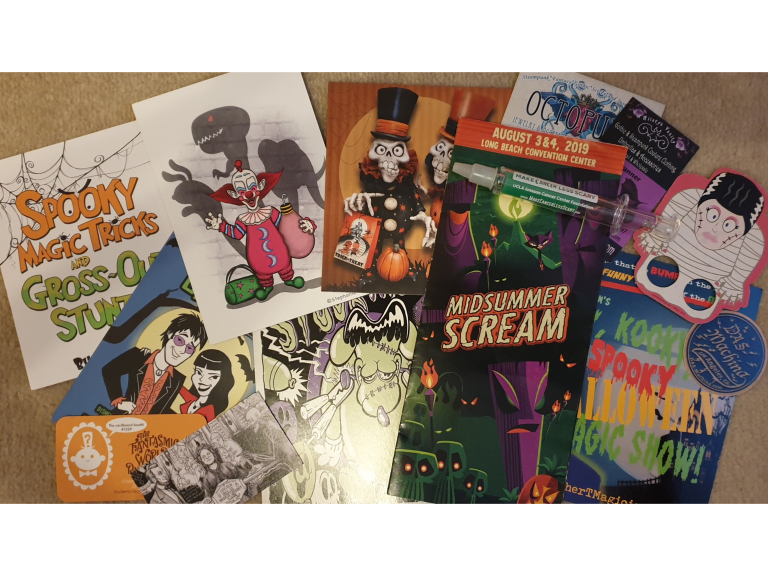 I've been extensively travelling this August. I went to the United Stated of America – why? I have lots of friends there from the balloon and entertainers community I mix in, I wanted to see some of the world and experience fun things. But also I wanted to learn new things, see new places, taste new foods and be with people I like hanging out with. In addition, I get inspired which drives my creativity forward and helps my sanity!
I flew out to Los Angeles and the plane was full. Normally I travel in the off season, so this was already a new thing for me travelling in peak season, August. I was picked up at the airport by my friend and we drove through LA traffic – which is generally really bad (!) back to his and his wife's apartment.  They are also entertainers and so the first few days were watching their shows and going to Midsummer Scream. This is a festival for Halloween fanatics that had 30,000 visitors over two days. Lots of artists, prop makers, people selling stuff related to Halloween and of course "The Hall of Shadows" where lots of scary stuff happened – I didn't spend that much time there!
I saw a few friends perform their Halloween shows, which was very exciting and the whole experience made me consider creating a Halloween show (for next year!), and at the least I will be improving my Halloween costume for October events! Everyone there LOVED Halloween and are already preparing for their favourite time of year.
If you know anyone planning a Halloween event this October – not just on Halloween itself, then contact me I can come and create spooky balloons for your boils and ghouls! (insert haunting laugh here). They will have a Spooktacular time. If you would like a professional balloon entertainer to help create chilling memories, screams, smiles & fantastic photos with award winning balloon entertainment then call me 07947 013178 or visit  www.DannyTheIdiot.com