Thinking ahead with Kings Stationers!
31st July 2018
... Comments
---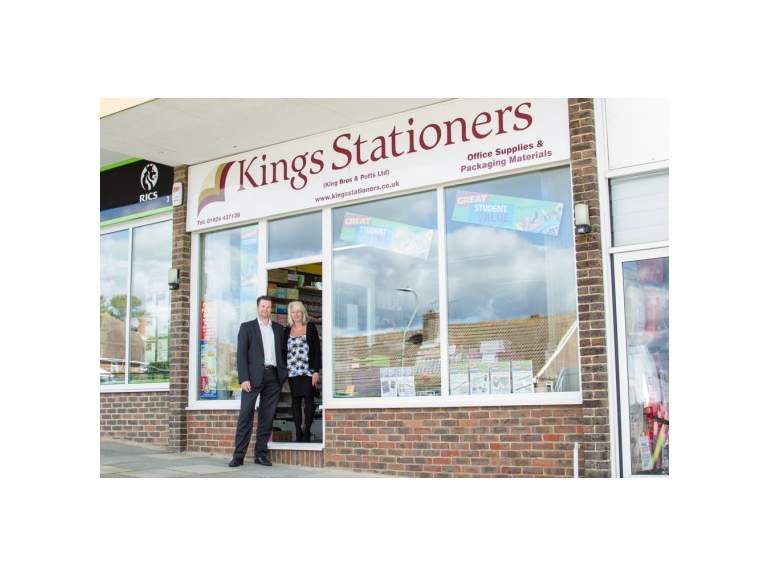 We may only have just broken up from school but...
the 2018/19 academic year diaries are now in stock at Kings Stationers!
So why not buy yours now so you can plan ahead?! The academic diary includes the academic year from September 2018 through to July 2019 and includes relevant information for educators.
Teachers and students who'd like a  new diary can either call into the shop at Alexandra Parade, Park Avenue, Hastings or you can order online.
The Notebook
There's been a bit of a buzz about town with The Notebook, and Debbie and Roger Cuthbert of Kings Stationery are proud to part of it.
But what exactly is it?!
Essentially it's a 2019 weekly planner and goal setting handbook featuring successful entrepreneurs and their inspirational business experiences.

It's an attempt to put a human face to a business persona within our local businesses, promoting Kings Stationers and other independent businesses operated by local people who are always happy to extend their exceptional personal service to their customers.
The Notebook is about being part of a strong community of like-minded business people and showcasing their talent.

There have been 2500 Notebooks printed, all supported by online exposure driving community awareness of outstanding businesses and exceptional business people.
There are so many reasons why Kings Stationers loves The Notebook!
Here are their top 10:
You have the year in review and the year ahead to outline the lessons you've learned and the plans you want to achieve.
A monthly page to use as a reminder for your important dates and an inspiring quotation.
A weekly-planner to keep you organized and prepared for success.
Every week a successful entrepreneur will share their incredible story.
An opportunity to find out more about each business, scan the QR code at the bottom of the page and it will direct you to the participating entrepreneur's website, blog or FB page e.g. Kings Stationers.
There is a map at the beginning of The Notebook to help you locate the businesses featured within.
The challenges! Nothing is more difficult and rewarding than self-improvement. Remember: Motivation is what gets you started. Good habits are what make you successful.
See The Business directory at the end of the Notebook to contact any business you like!
Don't forget to check the online updates on the Blog, FB, and Instagram. 
Join the Facebook page @iminthenotebook and share your dreams, which entrepreneur inspired you and how far you have come!