The most common mistakes people make when writing a will.
5th February 2020
... Comments
---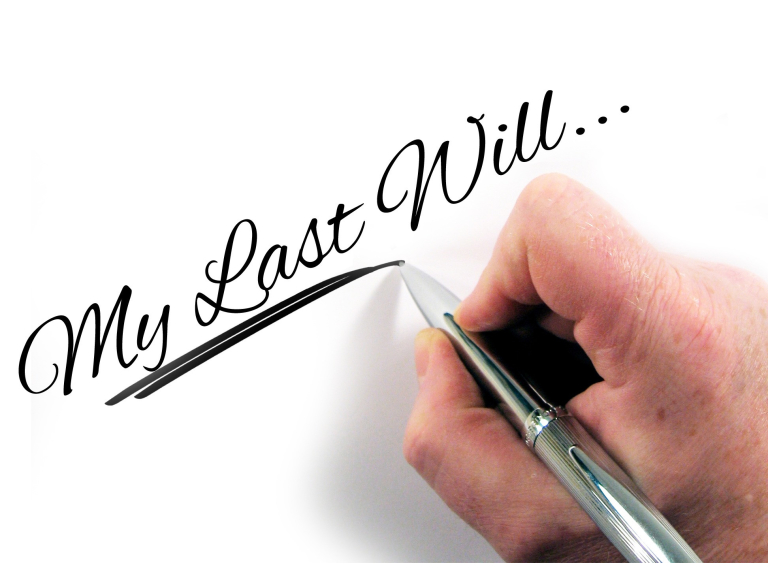 There's no denying how important it is to write a will. And yet even with the best intentions, things can go wrong if you don't receive the right advice and write your will properly according to the law.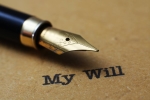 There have been a number of high profile cases of celebrities who have had their wills contested or disputed - Martin Luther King, Jimi Hendrix and James Brown to name a few. It goes to show that even when plans have been made to provide for loved ones after someone has passed away, there can be room for error if the process isn't followed correctly.

MVL Wills & Trusts in Hastings have come across a number of common mistakes that people make, which could have an impact on how their will is dealt with:
Not having an estate plan or will in place. This comes top of the list for very good reason. Without having a plan and a will in place, you may find that 

the decisions around the distribution of your assets is left to the discretion of the courts, as dictated by law. 

An estate plan is your best defence against a long probate process, intestacy, and exorbitant inheritance taxes. There is a specific hierarchical order within intestacy in which inheritance takes place, which is:

Spouse or civil partner
Children/grandchildren
Parents
Brothers and sisters
Grandparents
Uncles and aunts

Not naming a guardian for minor children. You may not think this is necessary but you cannot assume that the people you would personally have chosen to look after your children in the event of your death will actually end up doing so - unless you specifically name them. It's even more important to do this if you are the only living parent. Failure to do so could mean that the decision will end up in the family courts, rather than with someone that you trust and would choose yourself.
Not making an allowance for step children. There are so many families now who are blended families, and whereas adopted children are treated in exactly the same way as biological children, step children are not. If you don't mention them specifically in your will they won't be considered. If you would like them to inherit from you, then you will need to mention them by name.
Going DIY. There are so many DIY will kits available and many people think this is enough to ensure that plans are made for their families. After all, as long as your wishes are written down, that's all you need, right?! This simply isn't the case. Even if your wishes are put to paper, unless it's done in the right way the document will not be legally binding. There are general rules that must be followed (for example, a will needs to be signed by witnesses) and there is always a danger that the way in which you've worded the content could be deemed to be ambiguous and open to interpretation. Proper expert input will avoid this pitfall.
Not naming your executor. When you write your will you need to name the person who will administer your will when you die - that is the executor of your estate. They are responsible for ensuring that the wishes you stated within your will are properly carried out. If you don't name someone, then the probate court will appoint an executor and that person may not be the person you would have chosen yourself. So think ahead - plan who you would choose to administer your estate, make sure they are appropriate (for example, they don't live overseas which would make the process very difficult) and don't forget to ask them if they're happy to be named. You don't want to risk them being shocked with the expectation that they'll undertake the responsibility without being aware of it ahead of time. 
Not being wise with your witnessing. First of all, that means you must have a witness in the first place! In order for your will to be valid, it must be signed by 2 witnesses. They must be:

UK citizens, aged 18 and over
Individuals who aren't named as beneficiaries in the will, or are married to someone who is

An out of date will. Have you divorced and remarried? Have you had more children since you originally wrote your will? Has someone specifically listed as a beneficiary in your will passed away? Do you have additional items that you've purchased that have not been named in your existing will, but you'd like to bequeath to a specific person? All of the above situations would mean that you should revisit your will and incorporate any of the changes to ensure your will is up to date.
Be aware of the process required to change your will. Once your will is written, witnessed and essentially signed off, you can't just change it yourself to update it. 

You'll either need to make an official alteration called a 

codicil, 

or you may find it is simpler to make a new will altogether if you have numerous changes. I

n the same way as you originally did with your will, a

 codicil must be signed and witnessed. The number of codicils you can add to a will is unlimited, but you may find that writing a new will ends up being less complicated.
You can see just how much of a minefield it can be to ensure your will is fully compliant with the law!
If you're in doubt about your existing will, or you'd like help with drafting up your first will, then the team at MVL Wills & Probate have the skills you need to ensure everything for your individual circumstances is covered.
Please get in touch today by calling 01424 577070.