The history of the much loved curry in the UK!
16th September 2015
... Comments
---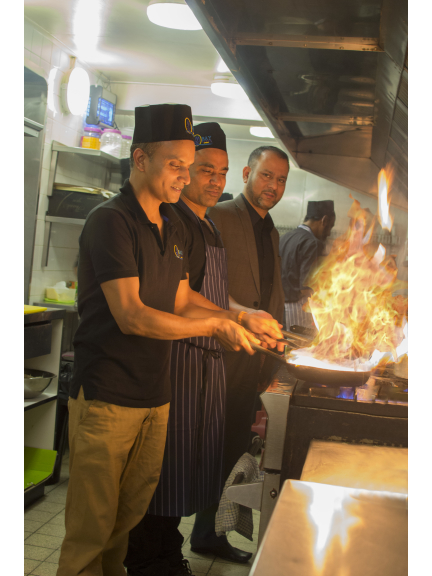 For many years the British have loved food with a bite and it came as no surprised when an Indian migrant called Dean Mahomed opened the country's first Indian restaurant dedicated purely to Indian Cuisine some 200 years ago and it became a hit.
When announcing the opening of the Curry House in 1809, the area of London where the restaurant was situated was not accidental, it was very popular with people returning from the Colonies. Within the advert it read 'Indian dishes, in the highest perfection…Unequalled to any curries ever made in England'.
There were a few coffee houses within Britain that were already serving curry along with their normal food, while Ex-pats returning home from the Indian subcontinent were attempting to create the meals and dishes that they had come to love while in their own home.
Most people had to rely on their own recipes while others may have used recipes that were found in Hannah Glasse's 'The Art of Cookery' from 1747.
An antiquarian bookseller by the name of Janet Clarke said that many of the earlier recipes were flavoured more with herbs then spices and were very mild and that it was common for curries to be flavoured with coriander seeds, peppercorns, lemon juice and salt.
More ingredients became available within the 19th Century such as cumin, fenugreek, turmeric and cayenne.
Many things we think of as 'English' such as Piccalilli (English version of Indian pickle) and kedgeree a traditional British breakfast dish have their origins in Indian cuisine. Cooking Indian food was very different for the British, for example frying meat in fat (such as ghee) was alien to them and getting used to the fact that herbs and spices took 6 months to arrive by boat.
So, can you believe that from all of this wonderful history, we have so many Indian restaurants in the UK and for your very 'best' local Indian food right up to date in 2015, why not visit the wonderful Bay Spice on Hastings Sea-front? - https://www.thebestof.co.uk/local/hastings/business-guide/feature/bay-spice