Stronger Together…
2nd May 2017
... Comments
---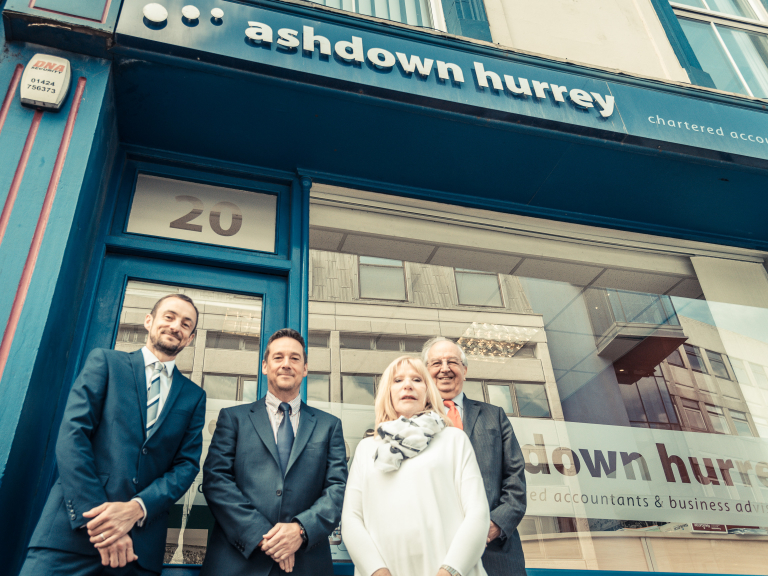 It's always good to get on with the neighbours – after all, you never know when you're likely to get to know them even better!  Our members Ashdown Hurrey have had always had a high regard for Peter Silk who has been trading in Hastings town centre, just two doors down from their 20 Havelock Road premises, since he set up his own practice in the 1980s. And earlier this month, Peter and his small team, moved just two doors along to Ashdown Hurrey's offices, where a good number of his former colleagues that he worked alongside prior to setting up Silk & Co are part of the larger Ashdown Hurrey team.
Peter says "Ashdown Hurrey is a well-regarded local firm that shares my approach and values and will allow my clients to receive the same level of personal service they are accustomed to whilst being able to take advantage of advances in technology.  We are very much still open for business and with the additional support, we will continue to offer loyal clients the service always enjoyed and will happily take on additional work."
Jeff Moore, a director at Ashdown Hurrey, said "When Peter approached us we were keen to talk.  His firm has always had a good reputation and we knew it would be a good fit in terms of sharing resources to ensure clients still receive a high-quality service."
This is great news for both firms and here, at thebestof, we wish them a long and happy marriage! For an even more complete accountancy service you can call 01424 720222 – you'll receive a warm, 'silk like' welcome!