See New Year in with a bang at Bay Spice!
17th December 2018
... Comments
---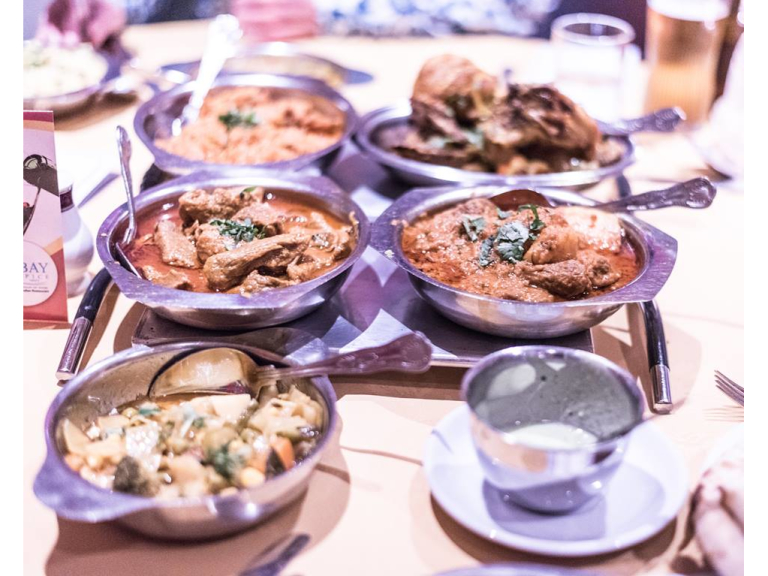 With Christmas almost upon us, that means New Year is just around the corner, and if you haven't yet sorted out how to celebrate the start to 2019 we have an excellent suggestion.... Bay Spice in Hastings!
This much loved, award winning Indian restaurant is celebrating its 13th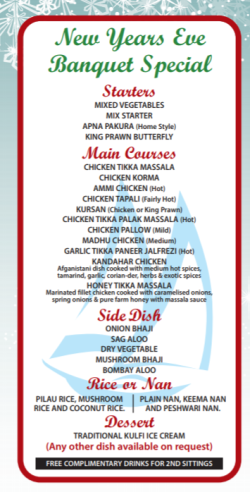 anniversary this year. It has long been a favourite amongst the Hastings locals, and its easy to see why!
The team are exceptional - not only serving up fantastic food but offering customer service that's hard to beat.
They are now fully booked for Christmas Day, with booking for other days (including New Year's Eve) filling up fast, so if you were thinking of heading to Bay Spice over the festive period then we'd strongly advise giving them a call to make a booking.
If you're specifically looking to book a table for New Year's Eve then you'll need to call the Bay Spice team on 01424 444298 as soon as possible to reserve your space.
They are offering 2 sitting for New Year's Eve - the first is from 5pm and costs £24.5 per person. The second is from 8:30pm and is £19.95 per person. Both sitting times can't be changed, and both include a 4 course meal with exclusive chef's dishes on offer. There are also complimentary drinks available for all second sittings after 8:30pm.... now there's an offer that's hard to refuse!
Begin your celebratory banquet with the mixed starters or king prawn butterfly, amongst others. Then for mains, dishes include favourites such as chicken korma and chicken tikka massala with sides of onion bhajis and sag aloo also on the menu. You can even choose a delicious dessert!
The restaurant is also open as normal on New Year's Day.  
So for all the celebration you need this New Year, head down to Bay Spice in Hastings!