Reset your Goals for 2019
15th January 2019
... Comments
---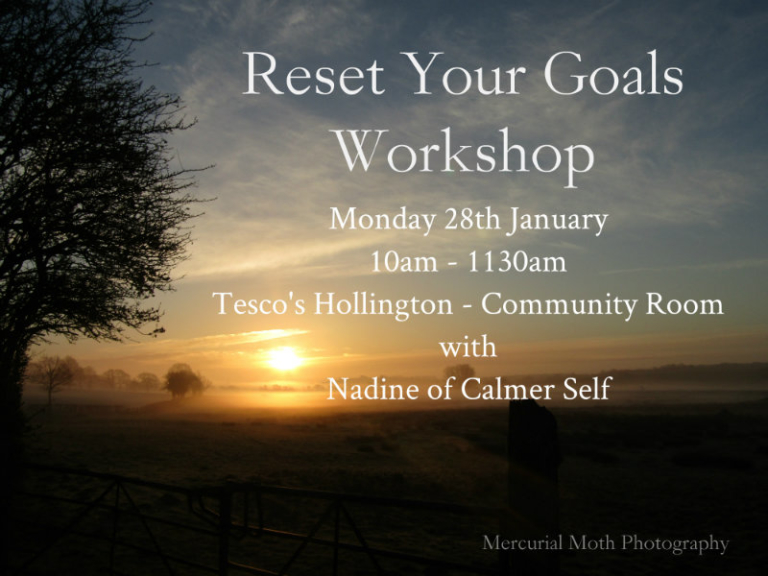 How do you feel as we enter the middle of January?
We've had Quitter's day on 12th ( a day where it's said people give up on their New Year's Resolutions ) and we've got Blue Monday coming up on the 21st which suggests that we might be feeling a bit down in the dumps.
Did you start your year with lots of goals and ambition and now feel a little less enthusiastic? If this is how you feel, then I have the perfect solution for you.
My 'Reset your Goals' Workshop. 
Personally, I ease myself into the New Year very gently. I spend some time in December reflecting on how things have gone. Celebrating what was great and thinking about how I can improve things that weren't so great and that naturally leads me to set my intentions for the year ahead. I'd encourage you to do the same. Be gentle and kind to yourself and, if you feel you have already lost your impetus...don't worry.
I celebrate the Pagan Festival of Imbolc which is the end of Jan/ beg Feb. Traditionally at this time, we think about sowing the seeds for what we want to manifest for the coming year.  With this in mind, my New Year quite often starts for real in Feb....and that's O.K. by me.
If you can relate to any of this then I'd like to invite you to my workshop on 28th Jan. "Reset your Goals"....we will tune into your calmer self to think about the goals we set for ourselves and maybe tweak them a little if desired. I will encourage you to dig a little deeper and notice if there are any signs of resistance to reaching those goals. Then I will teach you a simple meditation to release the blocks and let go of what may be holding you back so you can enjoy your best year ever.
The Workshop is Mon 28th Jan at Tesco in Hollington in their Community Room
10am until 11.30am
This workshop is free to attend but booking is advisable
contact Nadine to answer any questions and book your place
07856 169186