Prosper with Synergy - Another way!
29th October 2016
... Comments
---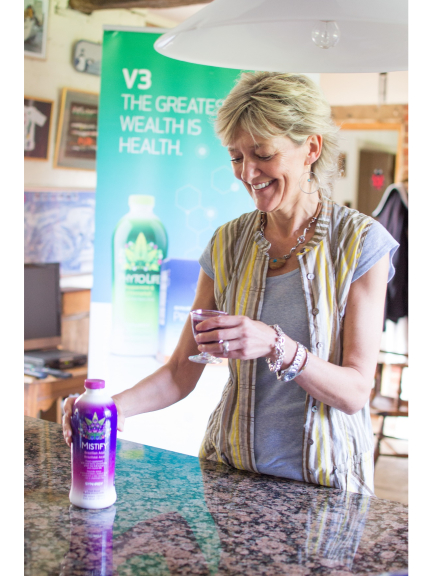 The Synergy Company produce 'Supplements for Lifelong Wellness'. Synergy Worldwide was founded by Dan Higginson in 1999 and is a wholly owned subsidiary of Nature Sunshine.
Synergy has received major awards in recent times including:  
Dunn & Bradstreet: 8th in "Top 100 Hottest Growing Businesses"
Forbes: "Top 100 Best Companies"
Nutritional Outlook: "Number 1 Nutraceutical Manufacturer in the U.S."
Business Ethics: "4th Most Ethical Company"
Wall Street Journal: "6th Best Direct Selling Opportunity"
Forbes: Top 100 Most Trustworthy Companies (they are currently still the only network marketing company to ever be listed).
This is clearly a company to be taken seriously. Local Consultant Helen Prosper is the expert in employing Synergy products to improve people's health, working in Hastings, Eastbourne, Uckfield, Lewes and all over Sussex. Because people tend to lead such busy high pressured lives their health can sometimes be overlooked.
Synergy Nutrition Supplements are designed to help redress the balance by promoting good health and wellbeing. Synergy supplements lay the foundation for better health by supporting the immune system, helping us maintain a good pH balance and improvements in our circulatory system all of which are essential in helping us avoid developing chronic age related disease in future.
Pro Arginine is a product for people who are concerned about the health of their heart, or circulation in general, this heart health product may assist their efforts. Synergy's products and inherent ethos is backed up by Noble Prize winning science and has been formulated by cardiovascular and medical specialists. 

Phytolife is an Alkalising product. The health of your entire body can be directly affected by the pH levels of your blood. In fact, about 90% of the population is in 'acidosis' - a condition where the body has more toxins than it can eliminate on its own. Alkalising products help to restore a healthier, alkaline pH balance in the blood and gut. This helps to combat bacterial and fungal infections and consequently helps clear up many digestive problems such as Irritable Bowel Syndrome, acid reflux, colitis etc.  It can also have an impact on weight loss and put the brakes on long-term degenerative diseases such as osteoporosis.

Mistify is High in Antioxidants. Natural antioxidants in the body help to fight off 'free radicals' that are a type of harmful molecule. Research suggests that these molecules play a large part in; speeding up the aging process, the development of diseases caused by inflammation such as arthritis and other conditions including cancer. Antioxidants can be found in fruits and vegetables, but antioxidant supplements can help to boost levels when taken in the right amounts and further support your immune system.
Speak to Helen to ascertain how Synergy Supplements can help you to achieve Lifelong Wellness. Call on 07545 227272. And there's even an opportunity to get involved in the sale of Synergy products...