Professional Management keeping your Project on track!
24th July 2017
... Comments
---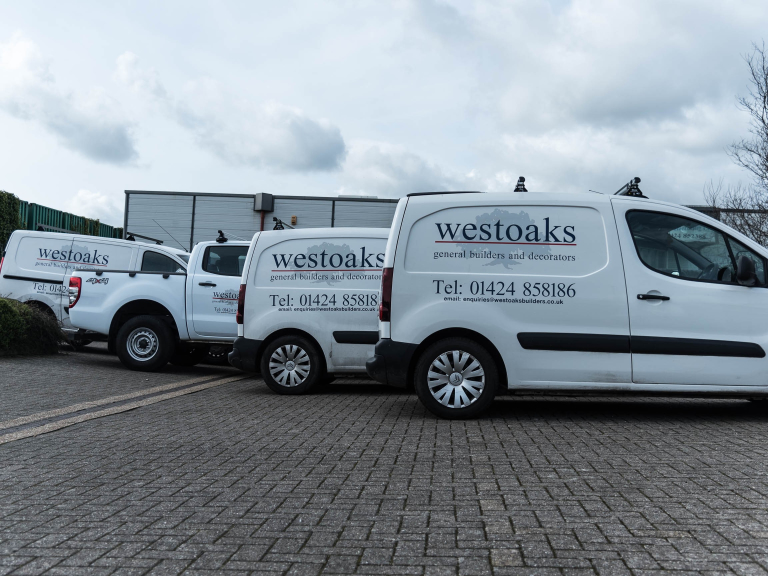 Local Company Westoaks are the one stop shop for all commercial and domestic building and decorating services in Hastings and beyond. Established in 1977 they are hugely experienced and have an excellent reputation for the quality of their work and exceptional customer service.
Westoaks Builders and Decorators are Project Managers, meaning that they will control construction projects from inception through to completion, overseeing every part of a project. The Project Management team will carry out the whole process from initiation when the undertaking is ready to go ahead, contracts are signed and all the boxes have been ticked. The Team are involved with the planning stage as required using their vast professional experience to good effect. Projects can have different deadlines, making sure that they are all adhered to is important as delays can make an impact on other trades people within the project. Execution of the plans comes next with a single point of contact working with the owner to make sure that everything runs smoothly according to plan. Bringing a project to a conclusion on time and in line with the allotted budget takes skill and a firm hand, experienced Project Management is essential.
Usually, Project Management suggests a major scheme of work with many people involved, different specialists each doing their part of the project until the whole project is complete.
However, Westoaks Builders and Decorators believe that the term should be applied to all projects large or small. This should be the case where planning and design, bringing a project together at the right time and within the price as budgeted or quoted, and making sure the client is happy with the outcome is concerned. Some of the Company's most complex projects have been small and some of the easiest have been much larger. No two projects are identical, consequently, each, in turn, requires the same level of professional care and attention. Westoaks Builders and Decorators go to great lengths to provide the same level of care and attention, and professionalism to every project no matter what size.
Westoaks Builders and Decorators employ a wide range of skilled people, engineers, tradesmen as well as Project Managers. Their managers have been recruited from construction or architectural backgrounds and all have a great deal of relevant experience in the Industry, guaranteeing that Project Management is in excellent hands. So, if you've a building or decorating project looming you could do much worse than call Westoaks on 01424 858186 for a quote!