Percy Walker Solicitors is a: The Law Society Accredited Quality Conveyancing Company
9th October 2017
... Comments
---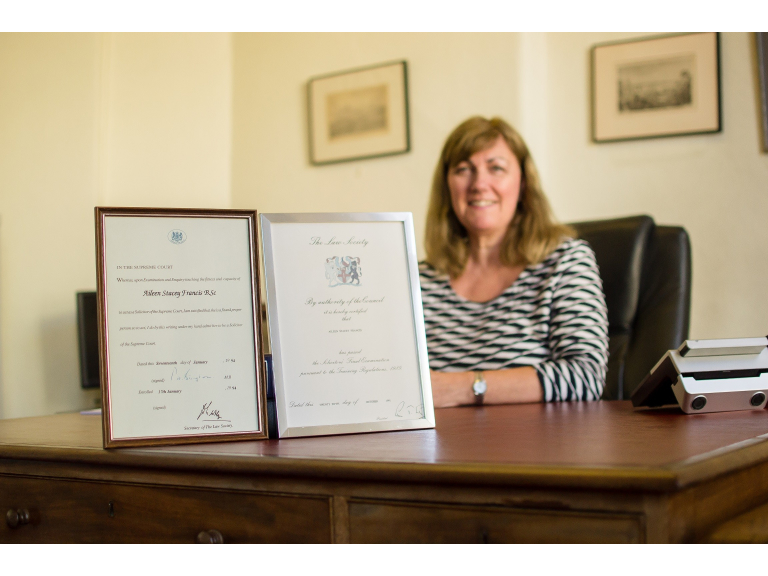 Buying and selling houses is a complex business - or it can be without professional input and guidance. Conveyancing Solicitors are experts in dealing with all such matters for the protection of their client's interests and ensuring that all legal requirements are met.
In Law, in England and Wales, 'conveyancing' is managing the transfer of legal ownership of property from one person to another. Typically, conveyancing has two key elements: the exchange of contracts between the interested parties and completion or settlement, making sure that monies are paid and received in full and done so efficiently.
Once an offer is accepted on a property the Conveyancing Solicitor will arrange the management of contracts, appointment of surveyors where required, conduct Land Registry & other searches and communicate with the other party's solicitors in conducting the transaction. They will also settle outstanding mortgage balances and generally make sure that the whole process is conducted as smoothly as possible.
Percy Walker Solicitors is a member of the Law Society's Conveyancing Quality Scheme (CQS), a mark of excellence for the house buying process, giving buyers and sellers alike the reassurance that they are in the best possible hands.
The Law Society CQS scheme was set up in 2011 to provide a benchmark of quality for conveyancing professionals for the protection of homebuyers and sellers in the residential market. The CQS scheme requires practices to undergo strict assessment, conduct regular training of key personnel, carry out self-reporting, undertake random audits and annual reviews to deliver the minimum membership requirements. The scheme is open only to Members of the Law Society, and those meeting the demanding standards required, and has the support of The Council of Mortgage Lenders and the Building Societies and the Association of British Insurers.
Percy Walker and Co Solicitors of Hastings make the care and consideration for their clients their top priority. Their ethos is to remove the stress from the buying process by looking after it on behalf of their clients, in an Accesible, Affable, Approachable, Affordable and Able manner.
Percy Walker and Co Conveyancing Solicitors is highly recommended by thebestof Hastings, bringing the most trusted local businesses and the community together.