One step back - 3 steps forward
29th January 2019
... Comments
---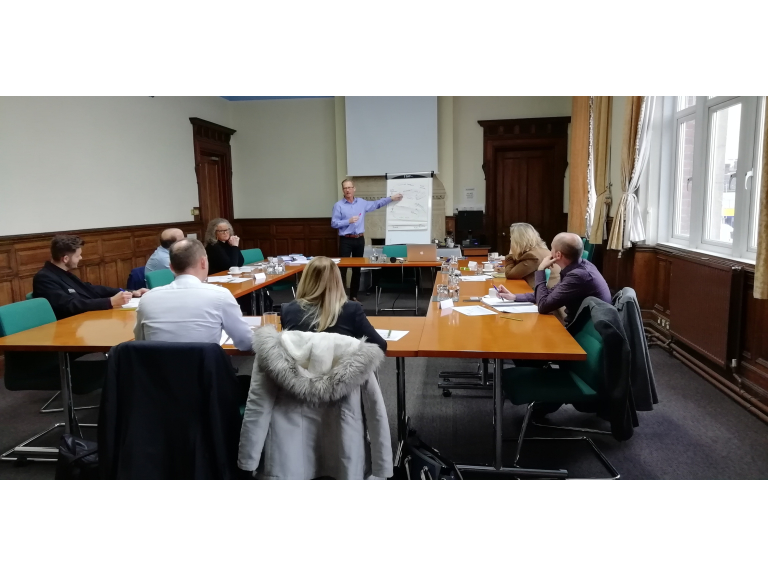 A few years ago we worked with a local fashion boutique to get clear on their plans, and worked together to begin solving immediate issues, and create a profitable future for the business. Last week one of the business leaders joined us for a workshop, where we presented our unique business diagnostic model, The Business Jet Engine.
Volunteering to be guinea pig, we scored her business live for the group, as they reflected upon their own - it was fantastic to see a business in such great shape! After working together she had committed to following our plan and has developed an excellent business. 
However, the diagnostic process was able to highlight 3 areas that had room to improve, creating priorities for the year ahead to ensure she's able to reach her long term goal. Leaving with a very clear, focused plan, with the relevant actions in bitesized steps.
It's always such a pleasure to watch as business owners get focused on their business. And hearing that leaders left with more clarity in knowing 'what next' is fantastic!
No matter how busy you are, taking time to step away from your business and really concentrate on two important questions: Where am I now? and What's missing that will ensure I hit my goals? could be the only thing holding you back.
Want to give it a try?
This spring we're opening up ten new spaces in our group coaching Mastermind programme - The Jet Club; offering guidance, skills building, and professional & peer support on a monthly basis, at our fantastic rural office. We've had a number of enquiries already so contact Richard if you'd like to be part of this invaluable group!
For more details:
http://blog.martin-riley.co.uk/2018/11/mastermind-group-coaching-jet-club-2.html