New year, new Global Re Broking Solutions!
As the new year and the new decade emerged, so did a change of name for Global Re Broking Solutions! The business will now be known as GBS Insurance Services as of 1st January 2020. 
What's changed?
The reality of this change is that although the company name has changed, what GBS stands for as a company most definitely hasn't. GBS Insurance Services is still a Commercial Insurance Broker that offers insurance cover to businesses, and what remains core to their approach - and has not changed - is putting the client at the heart of what they do. It remains as important to CEO Peter Matthews and his team as it ever was, regardless of the name change.
Renowned for offering clients a very experienced, dedicated and commercially aware service to clients from around the globe, the team who have worked in the industry for over 20 years are fully committed to assisting businesses with their commercial insurance needs - no matter how big or small.
Your free insurance review
Did you know about the free insurance review on offer? It's something that the company has offered clients for some time and will continue to do so, even with the name change!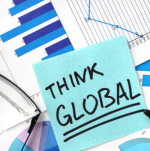 Whether the 20 minutes or 2 hours, GBS Insurance Services wants to get the very best outcome for our clients.
For them, the customer comes first.
That's why we offer every client a FREE REVIEW.
The team has found that conducting the free review is an excellent starting point to be able to establish exactly what your business needs going forward.
A winning proposition
GBS Insurance Services believe that their winning proposition is their commitment to customers: They offer their clients more than just a policy. It's all about delivering distinctive insurance solutions as well as delivering on their promise of superior customer service.
How they deliver on this commitment is what sets them apart from the competition.
Here are just some of the reasons you should choose GBS Insurance Services:
If you'd like to know more about how GBS Insurance Services could help your business, and to book your free review, please contact the team on 01424 858 190.