Make your IT security work better for you.
1st August 2018
... Comments
---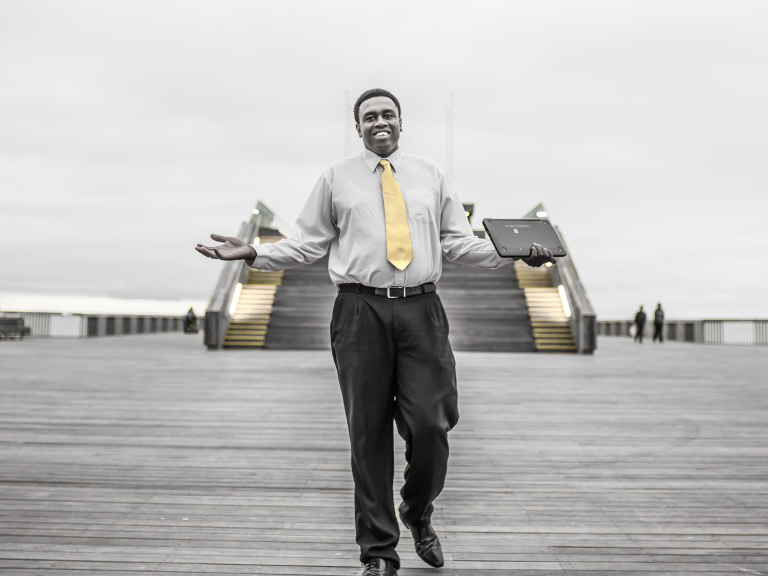 Everyone using IT in its many formats may be aware that their data security may be at risk. Whether you're a private PC user or an large multinational corporation you can be exposed to threats and attacks on your business. With so many of us relying heavily on IT for processing our entire operations, it can leave you vulnerable if something goes wrong - especially so if you're a small businesses for whom IT security is a matter of survival.
Since May 25th and the introduction of GDPR, there is a greater requirement to establish due diligence management of your data.
ClaudeComputing is a Hastings-based company specialising in IT Support, with training and security being a major part of Claude's expertise.
He's compiled a helpful list of five tips to boost your IT security:
Passwords set up a meaningful password, many people still do not take this simple step meaning that anyone can access their system at will.  Refrain from using birthdays and pet names. There are very secure Two Factor Authentication methods available, just ask Claude for guidance. And most importantly, do not paste the password onto the underside of the keyboard or mouse mat as it is the first place one would look! The same applies to those trusty post it notes stuck on the inside of the desk drawer!
Even if someone gets access to your first password, Two Factor Authentication means that a second password will be needed to gain access.
Extra Step: Lock your computer when you leave your desk. Windows + L or Command + Shift +Power
Protection, Use a Standard Computer Account. Prevent users from loading unauthorized programs. Where possible, devices should have a standard users account for everyday activities plus a password-protected administrator account.
Next, speak with Claude about stopping access to your system, including details of how to encrypt your devices.
E-Mails, Check the sender address if the sender is not known to you or looks suspect don't respond. If in doubt do not open a suspect email, delete it.
Spam filters can be enlarged, but check regularly as genuine emails may be held there.
Confidential Data, Password protect your files, the 1first option in MS Office is to Protect Document.
Separate files by keeping business and social files separate
Use a Data Disposal Service, to destroy discs, files, redundant computers, and devices correctly and provide documentary proof.

Wireless access - a Guest Network may mean that an unauthorized person can access your system.
Review Mobile Devices - is your super-fast internet running unusually slow? Check how many devices are connected.
Predators love Wi-Fi , talk with Claude about how to maintain your security.
Meanwhile, turn OFF Public Wi-Fi, some systems come with a public function which allows external individuals to 'piggyback' on your Wi-Fi connection, this is undesirable and although this is separate from your network, it still puts a load on the router.