Kings Stationers Are Open Until December 23rd and From January 2nd
15th December 2017
... Comments
---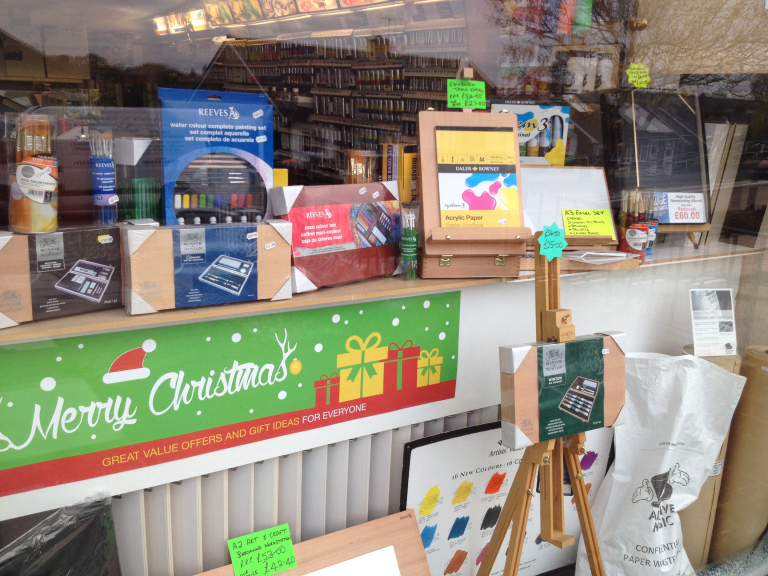 There's still plenty of time to call into Kings Stationers for your Christmas craft, gifts and stationery needs before the close for their Christmas break! In store you'll see plenty of great ideas on display including artistic supplies for the amateur and the professional artist.
Kings Stationers specialise in providing much-needed essentials to businesses too. They're not just a local stationery shop, it really is so much more. The catalogue contains over 20,000 lines with most products available the next working day. Plus, you can also use the Q Catalogue that is easier to access and includes 1600 brand alternative products with outstanding discounts of up to 80% off the recommended retail price. For all the information you need click here. 
Just because the store closes at Christmas doesn't mean you can't order what you need. Feel free to browse the catalogues online - there's no need to wait until January 3rd to research and place your orders. Do it now!
Credit accounts are available too. The facility is subject to the usual terms and conditions but allows customers the flexibility to make their purchases without visiting the store, which is an excellent service for busy people!
When it comes to delivery, the service is available to local customers and those right across the UK. If you need any support and advice you can either visit the shop directly or you can send the team an email.
Stationery is in the blood of the owners and team at Kings, they can call on over 100 years of serving Hastings, St Leonards and much further afield. Their encyclopedic knowledge is unsurpassed and as soon as you become a Kings' client needing professional input you can be sure you will receive top quality advice and support.
With a catalogue of well over 20,000 items, Kings Stationers are able to supply just about everything that businesses, colleges and students, as well as other organisations, could
possibly need. The team at Kings are renowned for their exceptional customer service and will be happy to help.
If you find you're unable to spot what you're looking for then please do contact Roger or Debbie who will be delighted to help.