Keeping it in the family at Knight Accountants.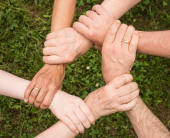 What's the difference between choosing a family run accountant like Knight Accountants or a bigger organisation for your business finances? When it comes to running a small business, being supported by someone who is approachable and trustworthy is key, as is knowing that you won't feel like a very small cog in a large wheel. 
And Knight Accountants aren't alone in their family business status: The UK has 4.8 million family businesses – which makes up 88% percent of all businesses in the UK and around a quarter of the UK's GDP.
What makes a family business different?
There are some key benefits:
Stability
Strong values
Loyalty
Driven by desire to succeed over the long term
Commitment
Fees not hiked simply because the business is one of the bigger firms
By being so invested in their own business and striving to make it work there are also other benefits too. Being committed to gain a better understanding of the industry, the job and how to make the business a success means family run businesses tend to foster stronger customer relationships - all of which benefits not just themselves but their clients too.
For Knight Accountants it's all about offering their clients the 'personal' touch. You won't be dealing with a faceless organisation that treats you as a number. You'll deal with a small husband and wife team, who understand first hand what it means to run a small business - because it's exactly what they do. They understand the demands a small business owner has on their time, their resources and their money. 
With Graham and Kellie Knight you're not just any old client. They genuinely care about their clients and their businesses, endeavouring to understand what makes you as a business owner tick and how they might best support you. Their professional skills are invaluable - they take the time to understand where you're aiming to take your business, your goals and aspirations, and are happy to provide the advice and support you need to make it happen.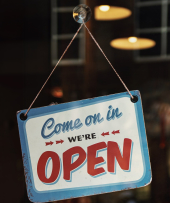 You also benefit from more flexibility than you may get with other accountants. Weekday appointments too difficult to commit to? That's no problem. Knight accountants are available for evening and weekend appointments so you can work around a time that suits you best. And if you'd rather meet in the comfort of your own home/office, then they're happy to do that too. It's all part of the Knight Accountant service - all of which helps them stand out from the crowd.

And their service is fully backed up - Knight Accountants are fully qualified and insured so you also get ultimate peace of mind. When you appoint Knight Accountants, you appoint a fully qualified member of staff will work on your accounts from start to finish. You'll get all of this and more - without paying the big fees that most larger firms charge.

Did you know that Knight Accountant can provide a full service to you from just £20 per month?
Contact Graham or Kellie today to find out more today!