It's back to school with Kings Stationers!
19th August 2019
... Comments
---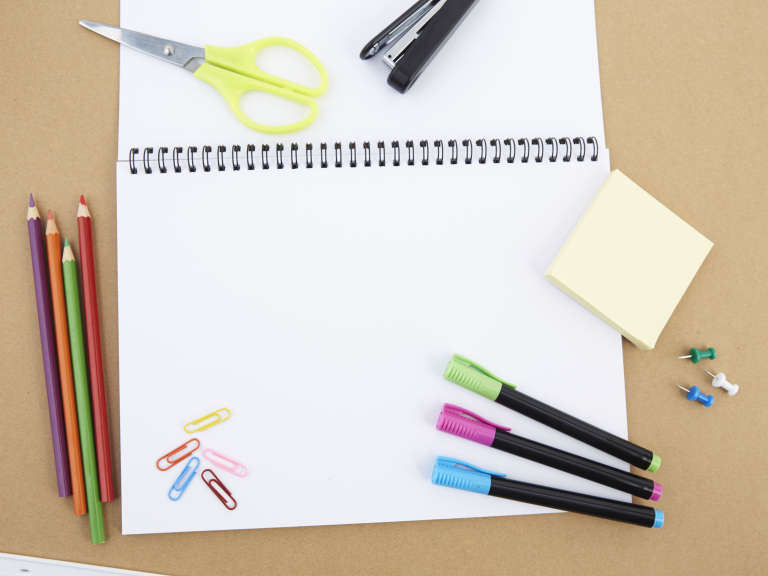 It's a back to school bonanza at Kings Stationers in Hastings!
Summer holidays will soon be coming to an end so now is the time to stock up on new supplies for the school year ahead... yes, it's back to school stationery time! There's nothing like being ready ahead of time so now's the time to get your list together and head into the store to stock up.
We have a large stock of school supplies so will be able to supply everything your child needs. 
Here are some of the essentials that might be needed, depending on the age of your child. 
Primary school: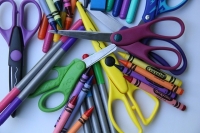 Pencil case
HB pencils
Pencil sharpener
Erasers
Scissors - the blunt-tipped style
Glue stick 
Ruler
Coloured pencils
Blue or black ballpoint pens 
Glue stick  
Pencil sharpener 
Ruler  
Scientific calculator
Maths set including  set square, protractor & lettering stencil  
Highlighters 
Sticky back plastic
And where should you get them all from? Hastings' favourite independent stationers - 
Kings Stationers
 of course! We also have some top tips on how to make the supplies last a little longer (if that's at all possible when the children are in charge of them!):
Choose quality supplies. Cheap and cheerful isn't best when you're choosing stationery. Cheaper items don't last as long so having to replenish supplies later in the year could mean it ends up costing you more in the long run.
Name it all. Putting labels on the contents of a pencil case (and the pencil case itself) helps keep track of the items, especially if your kind-hearted child lends their belongings to others in the class.
Show your child how to organise. Teaching your child how to look after their stationery, pack it away well and ensure it isn't strewn around the house will help minimise breakages and items getting lost. Simple guidance on making sure they put lids back onto pens and glue sticks is an easy way to prevent them running out and help them last longer. 
The staff at Kings have an encyclopedic knowledge of our merchandise, are always on hand for professional advice on the best materials for your school work - or indeed if you're heading off to university or college. Visit the store just 10 minutes outside of Hastings city centre in Park Avenue and you'll see first hand all the fabulous items on display. If by some chance we don't have what you need in stock, in most cases we're able to order your item in for you, usually on a next working day basis.  
We can take care of all your child's school stationery needs... one thing we can't take care of is making sure they take them with them to their lessons! 
The annual Y Front Run is almost here!
The Y Front Run takes place on 22nd September and it's an incredibly popular event.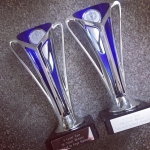 This year it's not just the adults that get the chance to win a trophy! There are now two Youth trophies - 5k and 10k winners - so you know what you have to do, get signed up at: 
www.yfrontrun.co.uk
 to be in with a chance of winning one! Kings Stationers are delighted to be the corporate sponsors of this fantastic event, and the Trophies are courtesy of us right here at Kings Stationers so there's nothing pants about them...!!!
And for the budding artists among you...

You'll find a selection of quality easels in stock in our art shop - and all with great discounts as well.
Why not pick up a discount priced canvas to go with it?