It's a New Year and a New Decade!
2nd January 2020
... Comments
---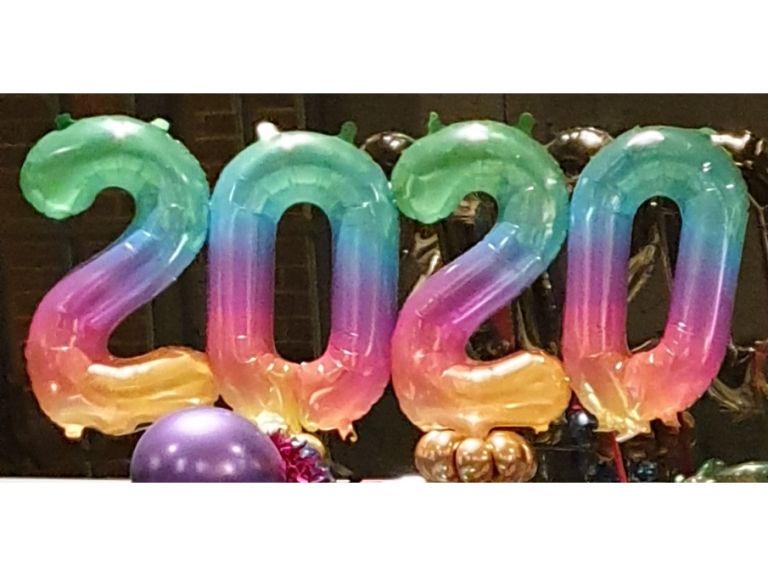 It's the new year - Happy New Year! 
Christmas is over, New Year celebrations are finished. You might have been discussing the upcoming year with family and friends, and what events might be taking place. Perhaps you or someone in your family will be having a significant birthday celebration, like a 21st, 30th, 40th, 50th, 60th etc. Maybe you know someone that will be getting married this year? Or perhaps a summer event for your company that is for families.
"Danny is a very funny, very entertaining man, and a great bloke. I highly recommend for any event that you may be hosting. " Social Bee
If you think you might need my services this coming year please get in touch. My services include creating wearable balloon art and performing wonderful unique balloon shows. There is a very full list at the end to give you ideas of what events I can perform at! I've had great responses from both adults and children. Everyone thinks my balloon designs are fabulous and I add extra things to balloons to make them very different to what you may have seen before.
My shows are aimed at everyone in the room and I just received this review from Andrew R "A great performer with a great show... Very organised and on the ball. An absolute pleasure to deal with."
Lastly if you are thinking about booking an event, weekends get booked up very quickly so please make sure you contact me and let me know. 
☎️07947 013178
✅danny@dannytheIdiot.com
Just a few suggestions for you to bare in mind...
Anniversaries - Balls - BBQ's - Black tie dinners - Birthday parties - Carnivals - Children's parties - Christmas events - Civil partnerships - Client events - Corporate events - Easter events - Exhibitions -  Fairs - Family Celebrations - Family fun days - Festivals - Fetes - Film Premieres - Fundraising events - Galas - Graduations - Grand openings - Halloween events - Holiday parties -  Launch events - Parties - Photo shoots - Product launches - Prom nights - Promotions - Receptions - Restaurant events - Retirement parties - Shopping evenings - St Patrick's Day events - Store openings - Summer balls - Theatre events - Themed parties - Trade shows - University balls - Weddings