False and self limiting beliefs in business.
It's a very human reality for people to have false and self limiting beliefs - fears that limit our achievements and stop us from doing what we want to do.
But in small business, this can be detrimental to the success of the business and should definitely be nipped in the bud!
I've spotted a number of different false and self-limiting beliefs during my time as a business mentor and coach, so I thought it might be helpful to explain what they are... do you recognise any of these in you?!
I am a superhero!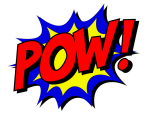 In my experience there's a common thread that emerges in many self-employed business owners that I like to call the "I am a superhero" belief. What I mean by that is the need that many people have to do it all - they're incredibly independent, strong and sometimes don't reach out for the help they need to succeed. The superhero mentality can end up limiting their achievements and act as an obstacle to success.
Superheroes can suffer from the following:
poor work/life balance
go faster - faster
poor delegation
perfectionism
procrastination
stress/burnout
Strategy is for big companies
This belief just isn't true - strategy should be for
every
business.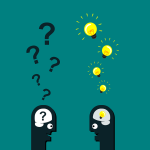 That's because the simple definition of strategy can be applied to absolutely any business... simple strategy is where you are now in business, where you would like to get to and then the journey you need to take to get from now to where you would like to be.
It really is as simple as that!
Having a plan gives you something to aim for and helps give momentum. You can move your business forward and focus more on looking for opportunities - all of which helps make your business more profitable.
Key points are:
simple definition
feel in control
proactive rather than reactive
vision is key
aiming higher
profits growing because of your strategy 
I can't afford it
This isn't the language of business!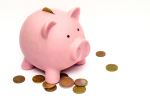 It's fear based and blocks opportunities that may arise. You need to think of it much more in terms of "what will the likely return be?"
Think like a business:
what is the likely ROI
how can my business fund this?
I can't/won't do networking/public speaking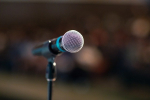 The thought of either of these activities can fill any business owner with dread, panic or even terror. But not engaging in these activities means not getting your message out there, showing that you're approachable and that you know what you're talking about when it comes to your own business. You're ultimately limiting the opportunities for your business to grow.
Just bear in mind:
networking is easier than presenting
begin with a small audience, perhaps of people you know 
build up to a larger audience of people you don't know
The sky is the limit!
All of the above are common self-limiting and false beliefs that I hear from business owners time and time again. And just one of them could be what is preventing your business from being what it should be.
The most important point to remember with all of these points is this one sentence: 
"The only thing that's keeping you from getting what you want is the story you keep telling yourself."
If you'd like advice on how to positively approach your business - or indeed with any other issue you feel may be holding you back from achieving the success your business deserves - please get in touch with Jason Cornes in Hastings on 07842 339639.