Do You Love a Bargain? Get Your Hastings Town City Card Today, There Are Bargains Galore!
30th April 2018
... Comments
---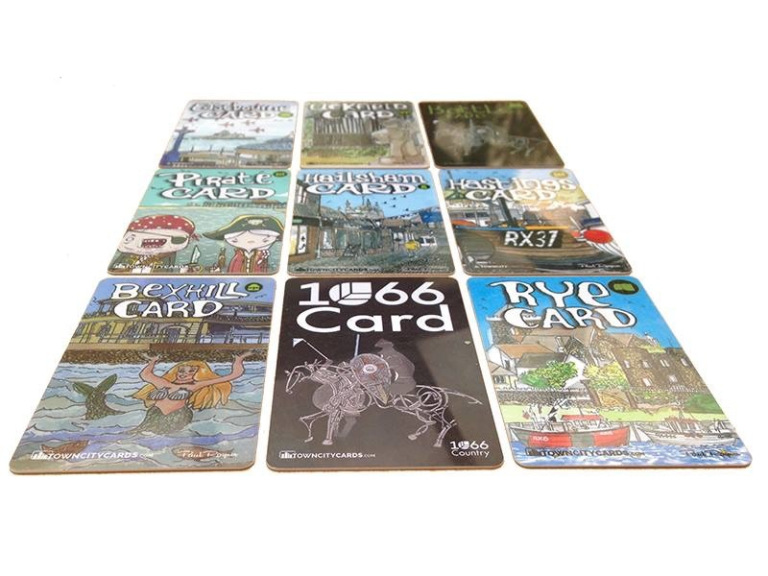 The TownCityCards are the perfect way to bag a bargain by buying local - and they are so successful that they are also in use in Bexhill and St Leonards and beyond.
For the princely sum of £10 customers can buy their card and all are welcome to join. The cost of the card will soon be recovered by members, especially because the more you use it the more you save!
Inspired compassionate local entrepreneur Chris Beveridge started the Hastings Card back in 2015 after volunteering at a Foodbank session, an experience that left a lasting impression and urged him to think of a way to help people make life a little more bearable. 
During his time helping at the Foodbank Chris spoke with Ray a qualified tree surgeon who had fallen on hard times. Ray collected his food allocation and asked for help in the form of money to put in the electricity meter to enable him to cook the food that he had been supplied with.
The experience got Chris thinking about how best to help people in crisis, something along the lines of the Big Issue scheme in which people who are homeless or in temporary accommodation sell the magazine and begin to earn their way out of such dire straits. Was there a way to bridge the gap between sanctions and benefit delays?
Chris Beveridge came up with the idea of a plastic card supported by a website and an app that would promote local independent businesses with the businesses offering a discount or special deal to anyone showing the card at the counter. The discounts would continue when the card was presented rather than being a one-off deal.
The card was created off Chris' own back without financial loans by going from business to business with the concept and selling the cards in person at every opportunity including at markets and online. In three years Chris has gained over 350 outstanding local businesses who participate in the scheme and is gaining more week after week. The card is now part of a wider brand, which Chris established, Town City Cards, and other local cards (1066 Card, Hailsham Card, Eastbourne Card etc) have been produced. All the cards can be used across Sussex.
Chris thought it would be better to start a company rather than a charity. To date, all profits have been reinvested into the company. Chris wants this to be a viable business model, like the Big Issue that can help our local communities. The next step is to develop a partnership with a charity that can administer the cards to local people in crisis.
It truly is an inspiring story and we for one wish Chris and the Hastings Town City Card every success for the future. Watch this space for what happens next!