Do you feel summer ready? Head to Serenity Hair & Beauty Rooms for top to toe solutions!
Summer is here (could someone tell the weather please?!) 
It's the time of year where we all head off on holiday, don our swimwear and enjoy those cocktails by the pool...
The very thought of all the above can fill some of us with dread - whether it's the thought of getting our legs out (fake tan anyone?) or having to embrace the frizz with the higher humidity - many of us aren't fully enamoured with the less impressive side effects of summer.
Serenity Hair & Beauty Rooms are here to help!
They have the answer to many of the common problems that occur in the summer weather. We'll run through some of them here:
Hair
One treatment you can enjoy in salon is the Kerasilk Smoothing Treatment, which is one way to resolve the issue with frizz. This pioneering professional product works with the hair to soften and smooth out, leading to a silky finish. If you have curls you'll find they are softened and defined, helping your hair become more manageable without it becoming rigidly straight. It will help smooth out frizz and thickness, whilst maintaining volume and body. To find out more about how this treatment could help, just get in touch. Prices are on application.
With wedding season in full flow, why not create the finishing touch to your look by having your wedding hair styled in salon? The team can create the perfect up-do that will wow those other wedding guests and leave you feeling fabulous.
Eyes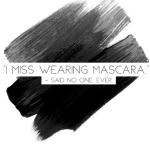 With the holiday season upon us, there's no easier way to get holiday ready than having your lashes done. It's the perfect way to avoid those panda eyes around the pool! 
Whether you have a Lash Lift or Lash Extensions, you can effortlessly wake up wide eyed and ready to face the day! 

Please be aware that a skin test is required 48 hours prior to all tinting and eyelash services.
Hair removal
Taking care of unwanted body hair before you get your body out by the pool is a must!
You could decide on waxing your chosen area where, in most cases, you'll find that the hair growth is minimal during the first week or two and noticeably increases in the third and fourth week following the wax. Or you could go for a more permanent method such as Ellipse selective waveband technology. This method is a clinically proven and effective long term reduction of unwanted hair from as few as 6 treatments. 
Tanning
When you're heading out to the sun you don't want to look like you've just come out of hibernation and haven't seen the sun for 6 months! The perfect answer to this is to head into Serenity for a spray tan.
You have 2 options in salon for creating the perfect sun kissed look:
St Tropez Spray Tan – £25 This delivers a professional, streak free spray tan which adapts to your skin's natural melanin to produce a healthy, 100% natural looking tan. 
Vertical Sun Shower £1 per minute/ 60 minute Course -£26 This fabulous tan booster is delivered via a high powered vertical sun shower. It's also a fantastic option to book in after you come back from your holiday as it will keep up your natural tan whilst also providing you with your vital intake of Vitamin D.
Manicure / pedicure
Head off on your holidays with stunning looking hands and feet.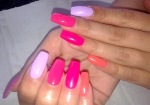 OPI Manicure: This treatment includes a soak, nail shaping, cuticle care, a hand massage and your choice of OPI nail polish.
OPI Pedicure: This treatment includes a foot soak, nail cutting and shaping, exfoliation, removal of hard skin, a leg and foot massage and your choice of OPI nail polish application.
Get summer ready and book in for your perfect treatment at Serenity Hair & Beauty Rooms in Hastings!