Court of Protection. Real life examples.
This article came to our attention a few days ago: how a judge at the Court of Protection has suggested that staff at two Nottinghamshire-based health trusts took too long to get a mentally ill woman treatment for her skin cancer.
The key factor about this case is the fact that the woman was deemed to be mentally unfit to make decisions about her own treatment.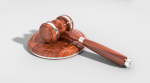 And this article is just one of many - this poor autistic boy in Wales has recently been part of a hearing at the Court of Protection in relation to delayed treatment for toothache.

The Court of Protection becomes involved in cases such as these to make the necessary decisions in relation to a person's best interests when they are unable to decide for themselves. Best interests are determined according to a checklist that considers factors such as
Wishes and feelings: were you able to express your wishes before you lost the capacity to make the decision? Have you ever been able to express any beliefs or values that would help when coming to a decision that would be right for you?
What are the relevant circumstances in your individual case: what type of physical illness or mental health problem do you have? What is the expected time frame for it to last? How old are you? Are you likely to recover from the condition in the near future? Who is currently looking after you? 
Will it be possible for you to make the decision in future or can be put off in the short-term: Is the severity of your circumstances likely to change where you'll be more likely to be able to make the decision in future?
What do those around you think? Your carers, family, or anyone interested in your welfare may have clear ideas on what you would most likely decide if you were able to make the decision yourself. 
How can health professionals help?
Health professionals are able to help take some steps in relation to your care and treatment under the Mental Capacity Act. An example of this is where a patient needs to have a serious operation.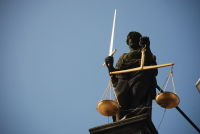 The health professional will need to ensure 2 things: 
that you are unable to consent for yourself
that the best interests list as detailed above has been followed
Where you need treatment that's very serious they may need to refer to the Court of Protection for permission.
If there is a disagreement about whether a decision is in your best interests, the disagreement can then be settled by the Court of Protection.
How do you apply to the Court of Protection?
Applying to the Court of Protection has a set process. There are a minimum of four forms that will need to be completed and you will also need to provide a doctor's certificate confirming that the person is unable to make their own decisions.
How can Percy Walker & Co Solicitors help?
Percy Walker & Co Solicitors in Hastings are perfectly placed to help you in number of different circumstances:
If you manage someone else's affairs 
If you're worried about managing your own affairs
If you're worried about the ability of someone else to manage your own affairs
If you're worried about someone else managing another person's affairs
If you're concerned about someone's ability to make decisions for him/herself
If what social care, residence or medical treatment is in a person's best interests is being disputed
If any of these apply to your circumstances, you may need to apply to the Court for an Order for someone to be appointed as a 'Deputy' to manage their property and finances.
Our solicitors can also appointed as Deputy to manage the affairs of someone who has lost capacity. The lawyers in this firm are able to act as Deputies if required.
We are also able to act on behalf of any proposed 'Deputy' to deal with all matters in connection with their making an Application to the Court for such an Order.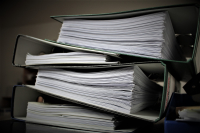 If you were appointed as a Deputy for property and finance your role would be to manage and use the money and assets of the person who has lost capacity in a way that is in their best interests. This is more than just paying their bills as it includes spending on activities or items that will improve the person's quality of life.
It is also possible to be appointed Deputy for the personal welfare of a person who lacks capacity.
To find out more about how Percy Walker & Co Solicitors can help, please do get in touch!