Celebrating 11 years in Hastings...
16th November 2016
... Comments
---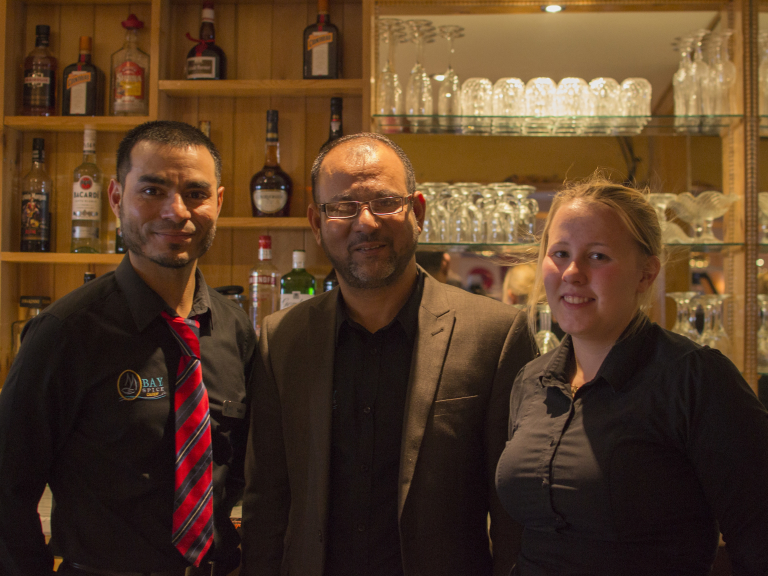 Milestones & anniversaries in business are well worth celebrating. And that's exactly what the brilliant team at Bay Spice Indian restaurant did earlier in November.
Celebrating 11 years on Hastings sea front, owner Babu Chowdhury commented, "We are very grateful to our loyal customer base without whom we wouldn't have such a successful business." He added, "The special evening on 9 November was our way of saying 'thank you' – our chefs had been hard at work since early in the morning, creating something special!"
Indeed, the menu was something to behold. Never short of choice in any event, the amazing array of eastern spices on offer for the anniversary meal exceeded even Bay Spice's own very high standards. The mixed starters of both Fish & Vegetable Pakoras with Chicken Samosa left you wanting more! A selection of main course dishes comprising of Venison Shatkora Bhuna, Marinated Roast Chicken, Aloo Gost and Fish Jhool accompanied by your choice of rice and naan, were simply outstanding. And a very nice touch was a complimentary bottle of the house red or white for every couple dining. The medium spiced dishes – you could certainly request hotter or even milder – gave the right blend of flavours for most of the discerning diners…
If your mouth is watering, reading this, and you're wondering how you managed to miss out on such a great night fear not. Bay Spice have a great selection of festive meal opportunities including Christmas Day, New Year's Eve and Christmas Party options – the ideal place for the office Christmas 'Do'. Or, maybe you'd like to network with other like-minded business folk in Hastings – the next Hastings Curry Club is on Weds 7 Dec – booking is available here. Whatever your choice, why not give Babu or any of the Bay Spice guys a call on 01424 444298 to book your table – you won't be disappointed.