Bexhill Film Company: Showing Companies in Their Best Light
For any business, large or small, communicating your message is key, so marketing is incredibly important. One aspect of marketing that really can have the "Wow" factor is video presentation, and this is where some expert guidance from Luke Jones of Bexhill Film Company could see your marketing message soar.
Video presentations are a fantastically cost effective way to showcase your business with maximum impact. Potential customers are able to easily see the "personality" behind your business, and your video can be used across so many platforms including your social media, on your website, on YouTube and so many more, all of which opens up your business to a global audience.
Speak directly to the customer audience through your video presentation, allowing your customers to see a 'real' person that they can identify with and relate to. When you run your own business you are the experts in telling your story and showcasing the products and services that have driven you to become an entrepreneur. It's much more personal and makes a great visual impact. Luke Jones of Bexhill Film Company creates outstanding videos for businesses of all kinds.
If this sounds like something that would work for your business - and every business owner should - but you potentially feel nervous about being on camera, then Luke can organise a speaker for you instead, but it really is recommended that the head of the business or a member of the management team becomes the face of the business as this is much more powerful.
Sound interesting? See a video presentation in action with Luke's film for Sayce and Bull, our local Funeral Directors. Luke understood the nature of the business and his expert direction meant that the empathy and care of the Sayce and Bull comes across perfectly in the presentation. Bearing in mind the delicate nature of the service being offered, being able to see and hear someone speaking so sensitively about a difficult subject is just the right tone for the video. You can't help but be impressed by the professionalism that comes across so clearly in the video.
Click on the image below to see the Sayce and Bull video.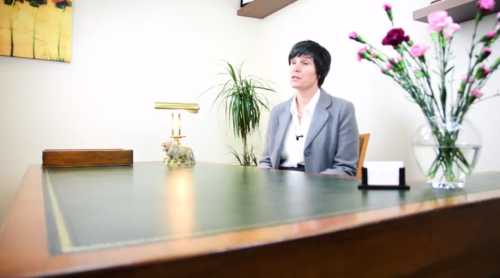 In addition to commercial video presentations, Bexhill Film Company are experts in capturing the celebration of special occasions through video recording or still photography. They'll ensure your unforgettable special moment - whether it be a wedding or any other celebration - is one that you can see again and again. Whatever the occasion, even if it's a business meeting or corporate event, Luke employs the same level of professional skill to produce excellent results.
Bexhill Film Company has a uniquely distinctive modern style based on their artisan team of professionals at the studios in Bexhill. It's the perfect way for a sole trader or small business enterprise to tap into state-of-the-art publicity generating methods to enhance and augment their sales drive. Why not get the Bexhill Film Company to create a promotional video for your business to create and retain positive brand images in the minds of your customers.