Whilst we don't wish to put a dampener on the fun and games, the return to school is not too far away. The time is right to begin assembling all of those necessary new items in anticipation of the new school term starting in September.
Kings Stationers have served the community for well over 100 years and know a thing or two about what is needed to get our youngsters off to a flying start. Situated in Park Avenue, this proud independent specialist retailer carries enormous stocks of top quality essential stationery and art supplies and has access to more than of 22,000 extra products on a next day supply basis. That is excellent service.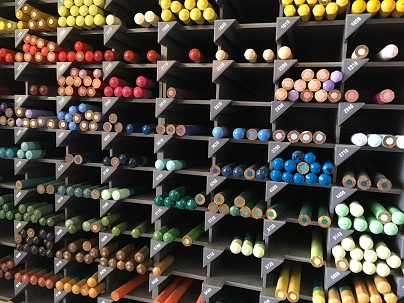 Kings Stationers have developed a 'Back to School pack' ready for the children's return to school. Included in the pack are essential supplies including: pens, pencils, a ruler, an eraser, pencil sharpener and other items to get the new term off to a flying start. There are many other items available including a fine range of art supplies for those budding art students heading for College with everything that an artist could wish for, except maybe the inspiration! Materials available include paper, canvas and board, various types of colouring materials from oils to watercolours and acrylics too, plus brushes of all shapes and sizes and specialist pencils and pens for artistic work.
Parents and students will find so much to choose from at Kings Stationers and should be able to assemble every stationery and art requirement under the one roof.
Getting your young people off to a flying start is every parents wish, making that easier for parents is most welcome, after all there is so much to buy with uniform and accessories to acquire at considerable expense. So, opting for a professional specialist retailer makes a great deal of sense, due to their well trained and competent staff, and very friendly approach to their customers, Kings Stationers are well able to make this aspect of preparation so much easier. Once the 'Back to School pack' is purchased, you can get back to having fun in the sun.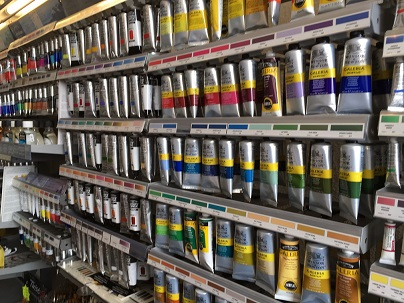 Kings Stationers are able to supply the specialist needs of the growing numbers of mature students, business people, home artists and crafts people who may require materials on a day to day basis. With a range of Business Services, provision of stationery supplies, plus bags for retailers, they are the one stop shop for all commercial and student supplies.