An exciting new business opportunity has arrived in Hastings
19th June 2017
... Comments
---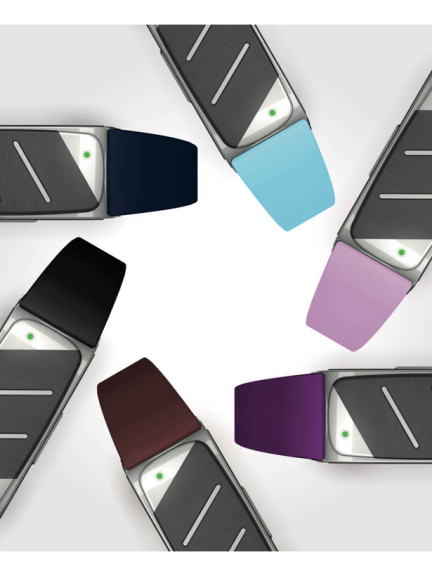 The era of wearable technology has arrived and no one understands this more than Gabio Faldi, founder of Wor(l)d and innovator behind the Helo. The Helo is the most advanced real-time health monitoring devices on the planet and in just a few months Wor(l)d has already sold over 700,000 units worldwide.
What makes the Helo so unique?
The Helo is sleek, stylish, and lightyears ahead of its competitors. This incredible device is currently able to monitor steps, calories used, sleep quality, heartbeat, mood and energy levels, and can also monitor your blood pressure, (no more white coat syndrome) and even perform an ECG on the wearer. On top of this, you can connect your Helo to your mobile phone using the Heka app and remotely connect to your loved one's devices to monitor their health.
The device also has a panic button, which sends out a distress SMS message and email to your loved ones along with your location via the devices built in GPS tracker. Already this is quite literally lifesaving technology. By the end of the year it will also be able to do alcohol levels, oxygen levels, blood temp, have a mosquito guard, and measure blood sugar levels. Imagine being diabetic and no longer having to prick your finger!
The magic of Helo stones
On top of this the Helo device doesn't only monitor your health, it can also improve it. The device does this using Germanium stones that are attached to its hypoallergenic band. These minerals can assist in raising your oxygen levels, increasing blood circulation and relieving joint and muscle pain.
Your unique business opportunity
I am looking for business minded entrepreneurs to jump on board with me and join this exciting business opportunity.  It is the first time that a technology company has ever used 'network marketing' as their business model. It is pre launching into 198 countries this month and is a truly exciting worthwhile global business opportunity. If you are looking to change your life then this is one tangible way of being able to do it.
For more information please contact Helen Prosper 07545227272  www.prosperwith.helo.life today to learn more about this fantastic business opportunity.