'George' is coming to Jersey!
18th June 2012
... Comments
---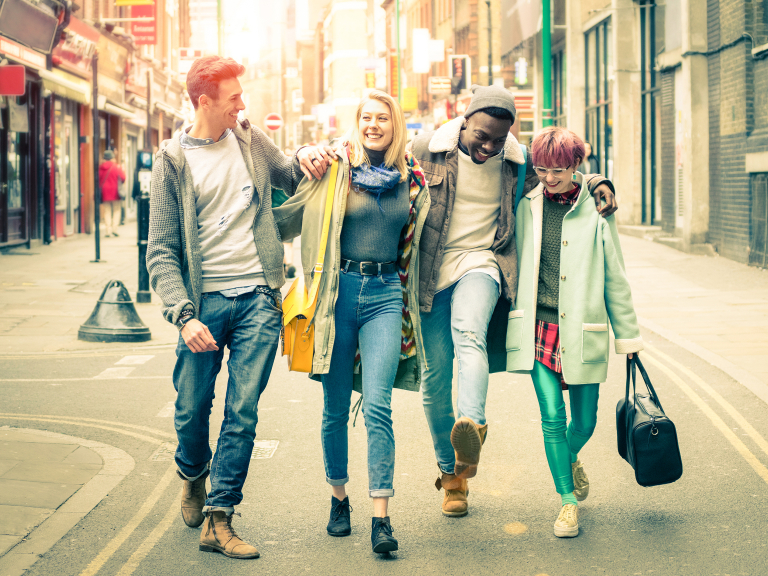 Ever since Liberty Warf opened in November 2010 most of the larger retail units have remained un-let, indeed if it were not for Sandpiper and the units occupied by their franchised businesses (M&S Home, Hotel Chocolate, Costa Coffee and Pesto Pastry) it would be almost empty.
Now Sandpiper have become an Asda franchise partner authorised to sell 'George' clothing in the Channel Islands, in Jersey they have taken 3 of the empty units at Liberty Warf and the 'George' shop is due to open on Thursday 21st June at 10.00am, they will be selling men's, ladies and children's clothing. As anyone who visits the UK and has ever shopped in an Asda Supermarket will know 'George' is their in-house fashion label that has a good reputation in the UK for offering style, quality and value.
From what I know about 'George' I think that it will receive a warm reception from Jersey shoppers as they generally offer great value with the items being both stylish and hard wearing. In the UK children's items offer particularly good value. It will be interesting to see what pricing policy Sandpiper adopts for 'George', lets hope they strip out any VAT and just add Jersey GST to the base UK retail price.
I hope that George does not present too much of a threat to locally owner fashion retailers, however as they are aimed more at the budget end of the market I think that they will primarily compete with UK owned businesses such as Mothercare, New Look and BHS.
So overall I am hoping this will be a win/win:
• The Store will breathe new life into Liberty Warf, which will help the local businesses that operate there.
• It creates some much needed jobs
• It will give local shoppers looking for stylish but good value clothes a new option
• It will be attractive and convenient for French visitors and be good for the island economy.
If you have any views on George or plan to make the trip to Liberty Warf and pop into George please let me know what you think and whether you buy anything. Email me at jersey@thebestof.co.uk