WHAT IS A HERITAGE PROPERTY AND HOW DO YOU INSURE IT?
29th June 2020
... Comments
---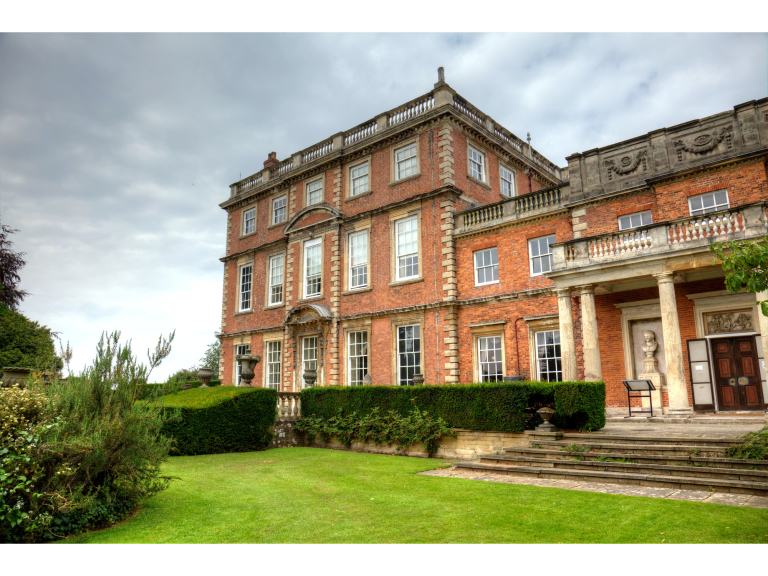 ARE YOU THE OWNER, MANAGER, CUSTODIAN, OR TRUSTEE OF A HERITAGE PROPERTY?
If so then GBS Insurance Services, local South East based commercial insurance brokers are here to assist with risk management advice and access to the very best insurance products available in the marketplace.
WHAT IS THE DEFINITION OF A HERITAGE PROPERTY?
For example, did you know that a Lighthouse or an Observatory would fall within this category? This includes properties of archaeological, historic, architectural, traditional, cultural, engineering, or scientific significance. This could also include modern, contemporary or unusual design as well as buildings of architectural merit.
By their very nature, heritage risks are often under the ownership of a charity or custodians and Grade I or II Listed. To reflect the broad and sometimes differing challenges of the Heritage Sector we could detail three key areas of Historic Britain, Arts and Culture, and Heritage Leisure and Business with examples of risks for each as follows:
Historic Britain (Properties that contribute to the UK's Heritage legacy) – Castles, Palaces, Estates, Historic Houses, Stately Homes, Gardens, Forts, Masonic Halls, Monuments, Dockyards, Preservation Trusts, Mills, Abbeys (Deconscrecrated), Lighthouses, Ships, Observatories, Historic Sites, Visitor Centres, and Buildings of Architectural Significance.

Arts and Culture (Risks that give a platform for the enjoyment of artistic and social activities, values, beliefs, or traditions. These properties may also be used to educate others) – Cinemas, Concert Halls, Libraries, Galleries, Museums, Theatres, Private Members Clubs, Fine Art, collections, & antiques.

Heritage Leisure (Where the significance of the building is a key aspect on which it trades) – Hotels, Bed & Breakfasts, Retreats, and Spas.

Heritage Business (Owner-occupied businesses that are heritage in operation or located within a building of architectural or heritage significance) – These could be Offices, Surgeries or Retail for example.
SO HOW DO YOU GO ABOUT INSURING A HERITAGE ASSET?
Heritage properties are costly and complicated to maintain and repair and will often be valued at millions and often tens of millions of pounds. Here's our take on some Key Considerations to keep in mind:
Ascertaining the true price of your heritage building for insurance purposes is crucial. Free Heritage Property Valuations are not offered by all insurers but are available if you know where to look or have a good broker (This could be worth around £2,500 for a £5,000,000 property for example).  

Risk Management Surveys are also a possibility and heritage property owners should definitely take advantage of these when available too.

If you had a major loss caused by a fire, flood, lightning or a storm how long would it take you to be fully back up and running and as before – With a unique heritage property this could be 18 months or even longer. Therefore business interruption cover is crucial and should be extended beyond an often standard 12 months offered by some insurers to 24 months or even up to 36 months.

If you are a Charity in charge of a heritage property have you checked your insurance policy to make sure that the Trustees are protected by Trustees Indemnity Insurance? This cover is not usually available in many standard type insurance policies but will be available from a specialist heritage provider.

What happens if you end up in the unfortunate situation of having to make a claim? This is the reason for buying insurance of course. You will need an insurer that acts quickly to help mitigate any loss and business interruption exposure. They will also need to settle valid claims promptly and in full and of course, have an 'award-winning claims service' too.  

An Insurance Company's Rating is also a very important factor. You want your chosen insurer to be around for as long as your building and not here today and gone tomorrow.

Other factors to consider are Reputational Risk Cover, Risk Advice Helplines, and Interest-Free Instalments for the payment of premiums due. 
Insuring Heritage Property is a complex area, not only do you need a good Insurer but a great broker too. Contact us at peter@gbsinsurance.co.uk or 07872 126644 for more information or to see how we can help.