Dealing with Stress Over Those Important Exams Coming Up...
16th April 2018
... Comments
---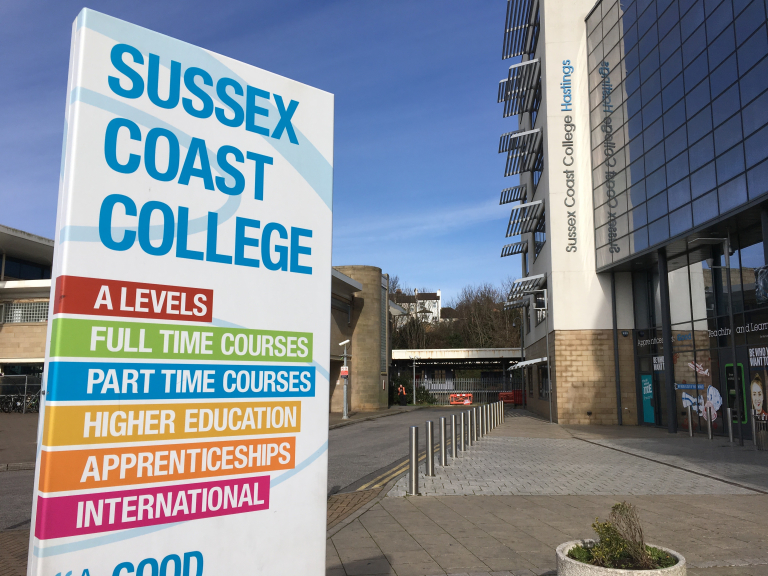 Getting the balance right between wanting the very best for our young people and ensuring that their future career prospects are protected is very important to all parents and carers.
We all want the best for our children and young adults but for some, the ability to deal with the huge pressure to succeed academically can manifest itself in different ways. The heat is on, particularly at this time of year with GCSEs and A levels looming, so learning to manage the increase in stress levels is vital.
Sussex Coast College Hastings recommend some excellent coping strategies and advice that can help.
Try to encourage an early start for revision, beginning with students organising their workspace, assembling notes and revision materials.Then plan to break your revision sessions down into manageable periods. Planning the topics you're going to revise and when ensures you've covered everything in plenty of time. Plan out your revision timetable and then work the plan.
Be realistic to avoid burn. Manage the revision plan and stick to it – don't be tempted to push on and become exhausted. Don't be tempted to work all hours every day of the week, plenty of sleep and good quality rest is important for success.
Set yourself achievable goals. One chapter, one hour, one subject etc, including plans to take a couple of days off for relaxation.
Take regular breaks from studying, get some fresh air, go for a run, or swim. Fresh air and exercise is essential for a balanced mind and body. Chill out, do something that provides 

'escape'

 from studying - family time is important too.
Check your own state of 'how you feel'. Are you stressed, tired, not eating, unable to concentrate? Listen to what your body is telling you, monitor this and seek help if needed.
Make sure that you eat well, especially at breakfast as this is essential training for life and especially good practice when studying and taking exams.
Avoid junk food, sugary drinks and for older students avoid alcohol! They may provide a short-term boost but can end up becoming a distraction and meaning your concentration levels are not at their best.
Tap into old exam papers as much as you can. It helps you understand how the questions will be asked and what the expectations are. You'l then know what to expect when you sit down in the exam room.
If previous exams or mock exams have been disappointing then don't dwell on this as it can undermine your confidence. Remember this is a completely new exam and a clean slate.
Once the exams are over, put them out of your mind and move on, there is nothing more that can usefully be done now, so relax and clear your mind.
Keep a sense of proportion, don't worry, be confident in your own ability and know that whatever happens, as long as you've put in the work, revised and worked to your best ability, there is a future ahead for you.