Colour and type no object!
15th September 2020
... Comments
---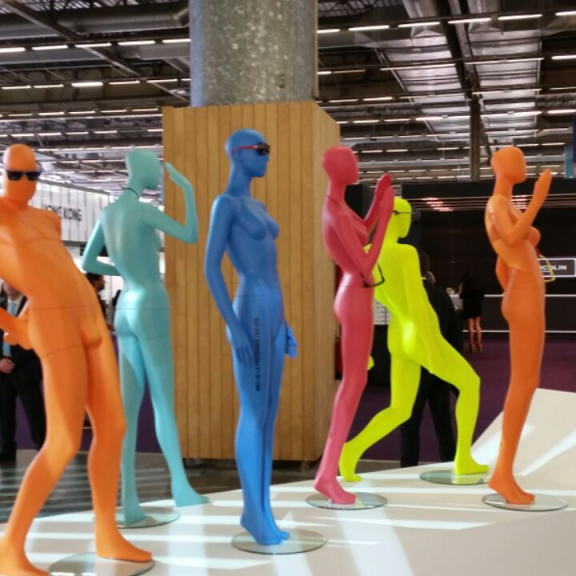 Just occasionally, a business like mine achieves a milestone, often quite by accident but nonetheless gratifying. Best of Hastings client - just as I am - Danny the Idiot, came today to collect his new glasses for online work. He is shortsighted - ophthalmically only I might add - and so has specific requirements from his lenses. He does a lot of the things most of us do, he drives, he travels, he reads, he entertains ( for a living) and finds excessive light a real problem. He has; Varifocals, good for 95% of what he wants to do, Office Readers, good for Computer work and online presenting, Yellow lenses for driving at night - like many of us, he finds oncoming modern headlights distracting and hard to deal with. He has Drivewear, a photochromatic lens which is also polarised and which 'works' behind the car windscreen - transitions as normally sold doesn't do that. He has Infinite Gray, a photchromatic polarised lens for outdoor use - great in decent weather countries like the USA and India. How often have you had to remove cheap sunglasses when you walk indoors because they simply darken daylight? He also has 2 bespoke frames - frames made to measure specifically for him, one of which carries a lego like Balloon Dog on the crossbar of the frame. He doesn't have specific reading glasses - he doesn't really need them although he has the correction in his Varifocals and Office Readers. 
All this and he still keeps some money - it doesn't have be hundreds of £'s per pair. 
I congratulated him before he left, not because he'd bought quite a few pairs of glasses from me - nice of course - but because my having listened to his visual problems, and offering him the correct solution he could see the merit in the proposition and the solution proposed. Give the customer enough time and he or she will tell you what their real difficulty is - where they go next is entirely their decision.