Why do we love Poppadoms so much?
20th March 2015
... Comments
---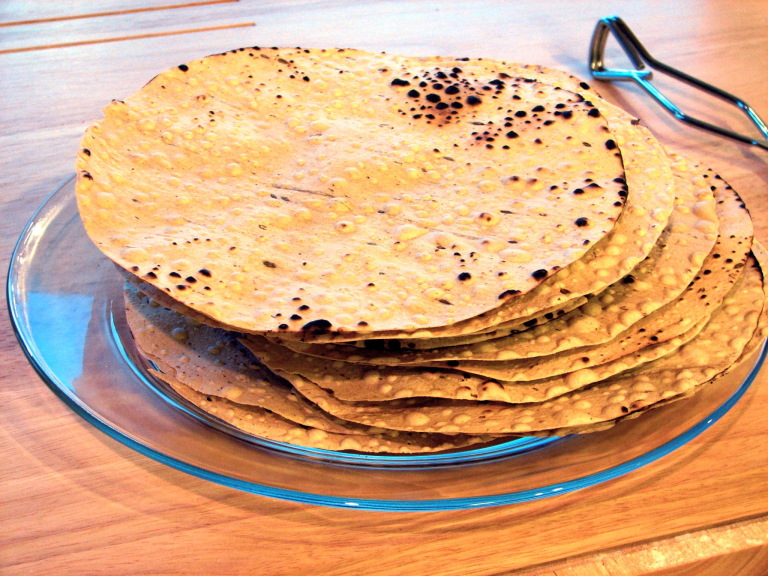 Firstly, what is a Poppadom, we checked and authentic poppadoms are thin crisp disks made from flour that is often made from lentils, chickpeas, rice, even potato or black gram flour.
I guess many of us know them and enjoy them with our Asian food. Poppadoms originate from India and Pakistan and they are great with food from the same areas. Asian food is rapidly becoming Britain's best loved take away food out numbering all other ethnic restaurants, and here in Bolton we have a superb example.
Poppadoms are best fresh from the pan, warm and crisp – they only take seconds to cook so you can tell that they are fresh, if you break a bit off they will snap and shatter. Not only are they great with hot food, i.e. jalfrezi, bhiriani, and most other curry based meals, but they are fine with khorma and similar less ferocious meals. Because they are cooked in oil, not fat, they are suitable for vegetarians adding to the splendid meals that have no meat in them.  Even with dips, yoghurt, lime pickle or mango chutney they are very tasty, and just by themselves they are a pleasant way of easing the hunger pangs whilst you wait to eat.
Poppadom are great, non-fattening – unless you eat a lot – and healthy, what more can you ask?
For an amazing Indian restaurant or takeaway in Bolton, why not pop in to Cinnamon Fusion Indian Cuisine