Who won in the 2017 Business of the Year Awards?
2nd February 2017
... Comments
---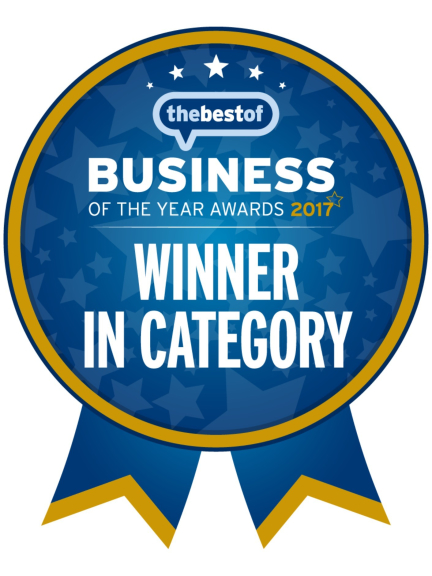 It's great that awards are working so well for our businesses and 'Business of the Year' is no exception.

The results are in for the Business of the Year Competition 2017 and we'd like to announce our winners in Bolton!

The Business of the Year competition is a competition run by thebestof Nationally where thousands of businesses across the UK compete in their sector to gain the most reviews from their happy customers! 

We're so pleased to announce that this year, we had 12 first place winners, 8 second place winners and 5 third place winners. So, overall we had 25 businesses in the top 3 in their sector! 

Here are our winners! 

1st Place:
- Frasers Butchers in the Butchers Category
- Perfect Finish Ltd in the Car Body Repairs and Care Category 
- Crompton Way Motors in the Car Dealers - Used Category
- Central Carpets and Furniture in the Carpets and Rugs Category
- Room Four Dessert in the Coffee Shops and Tea Rooms Category 
- Bridge Conference Centre in the Conference and Event Services Category
- Aspire Dance and Stage in the Dance Schools and Classes Category 
-The Last Drop Village Hotel & Spa in the Hotels and Accommodation Category 
- Amity Law in the Legal Services Category
- Bolton Osteopathic Clinic in the Osteopahs Category 
- Ocean Palace in the Restaurants - Chinese Category
- Scruffymonkey Digital Media in the Web Design Category

2nd Place:
- Fish Motors in the Car Dealers - Used Category
- Bolton Young Persons Housing Scheme in the Charities Category 
- Fidgets Soft Play Centre in the Children's Activities and Parties Category
- Full Circle IT Solutions in the Computer and IT Services Category 
- Bolton Tuition Centre in the Education and Tuition Category 
- Fieldings Porter Solicitors in the Legal Services Category 
- Bain Plumbing Services in the Plumbing and Heating Category
- Bolton Alarms in the Security Services Category

3rd Place:
- Bolton St Catherine's Academy in the Conference and Event Services Category 
- Smithills Open Farm in the Days Out and Attractions Category 
- Julie Lomax Photography  in the Photographers Category
- Sumners Property Maintenance  in the Property Maintenance and Services Category
- Ania Pankiewicz Photography in the Wedding Photographers Category

A HUGE well done and congratulations to all of our members who took part in the competition!