Welcome to thebestof Bolton, Immediate Impact!
18th May 2015
... Comments
---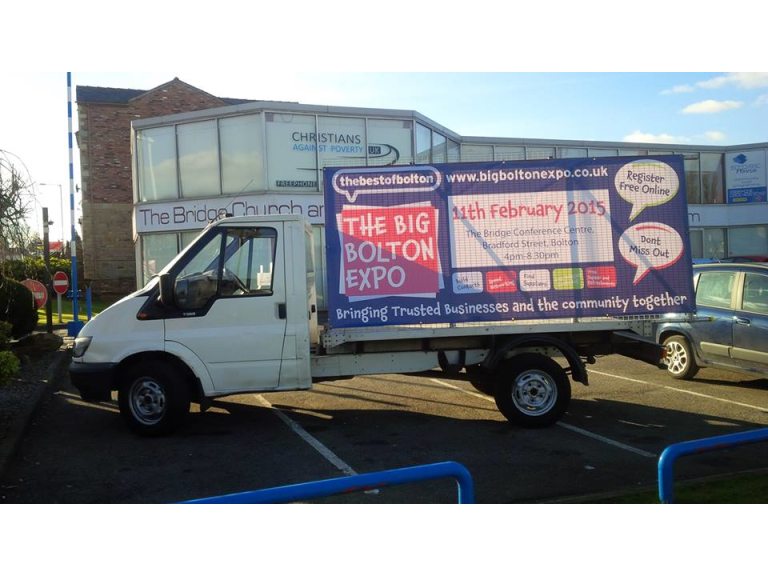 Immediate Impact specialise in getting your message out fast. Advertising specialists, they set out to expose your business to public view. For publicity to stand out from the crowd, impact has to be innovative; new, fresh and eye-catching, and it has to be creative; colourful, moving, stylish.
Immediate Impact believe that it is important to maximise the impact of publicity material in order to get your company name, and the service that you provide, across to their target audience as effectively as possible.
Examples of their innovative approach include:
Moving billboards – an effective way of drawing the potential customer's eye to the message, even if it is subliminal. You supply the artwork and Immediate Impact will do the rest. The billboard vehicle will be seen at points of maximum vehicle travel at key times, getting your message across to as many people as possible. This is a highly effective way of penetrating the motorist subconscious and getting the message across.
Banner advertising – An attractive, well designed banner will attract a lot of attention. Expertly designed, clear banners situated where they will be seen easily by all comers is a great way to advertise a campaign.
Immediate Impact offer a wide range of innovative solutions to all your advertising needs, they offer expert advice and will suggest options based on your needs and their expert knowledge.
Immediate Impact work with many businesses, and organizations, helping to get their message out.
Especially: