Week 7! My seventh driving lesson with Murrays School of Motoring
26th August 2014
... Comments
---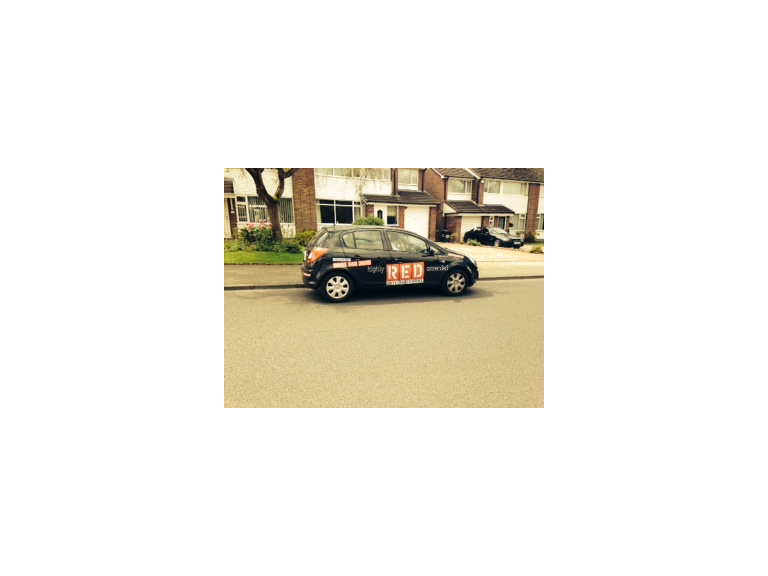 Wow I had such a fantastic lesson this week with Shaun, it was another early lesson so I was up and ready for him to come and pick me up. Here's what I learnt this week!
Shaun had told me on the previous lesson that for this one I will be learning about Meeting traffic and adequate clearance so prior to the lesson I did quite a bit of revision on these so I was prepared!
First we did a little of just basic driving around, I drove uphill towards a mini roundabout and turned left and then went down another street and repeated this a few times so I could just get more of a feel for the roads and it went quite well!
I'd not yet been to see the test centres so we thought on this lesson we would have a drive up so I know where to go when it comes to my tests. Driving around went really well so we pulled up in a quiet area and practised things I've been through before.
We went towards the test route and I did a parallel park which I had previously done on past lessons, and I felt really confident doing this! After that I tried a turn in the road, I was really confident in doing this too, and managed to do it first time.
The previous lesson we went through left reverses, but now it was my turn to give it a go. I felt really nervous at first but Shaun talked me through it and I did it but then it was time to try it on my own and at first I didn't get it right as my speed was a little too fast but the second time I got it! I will carry on practising these!
I then tried a bay park which I had previously done, even though the parking spaces were a lot smaller I still managed it so I was really proud with myself!
It was a great lesson this week, and I feel that I am so much more confident and have come on a lot. I now feel really confident doing most manoeuvres as Shaun always puts my mind at ease.
I would definitely recommend Murray's School of Motoring if you're looking for a quality driving instructor, he's fantastic!