Week 2: Learning right hand turns with Murrays School of Motoring
26th June 2014
... Comments
---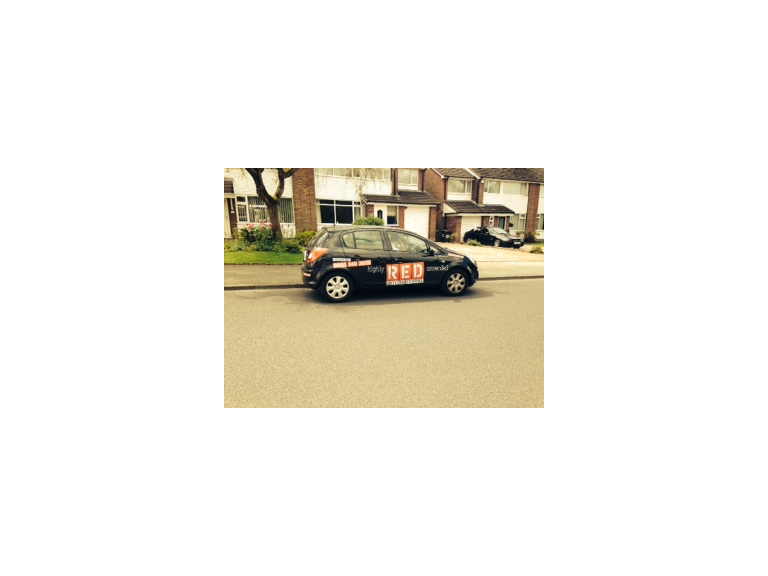 Yesterday I had my second lesson with Murray's School of Motoring, here's what I learnt and my thoughts throughout the lesson!
Well to start off we did a re-cap of what I learnt last week, left hand turnings. We first sat in the car and Shaun asked me a few questions to re-jig my memory and then we were off. This week there was some road works round where we were taking left turns and it made the road quite small, at first I panicked with this but after a while I started to feel a little better, especially as the other cars on the road were being really helpful!
After a few left hand turns we moved on to right turns. First he told me the difference between right and left turnings and we went through junctions, closed junctions and open junctions and then we we're ready to do the right turn but first we had to reverse! It was quite hard reversing at first, but after a few stalls I managed to get the hang of it!
So we were off, I applied my methods I learnt last week with the position, observe and movement and followed the road round to the end where I then had to apply the MSM method, as I'd been so used to left hand turns I kept putting the left indicator on instead of right!
We made a few right turns and then it was time for me to drive on a main road! We firstly drove to Hough Fold Way, and I stopped on the hill for a hill start. I remembered what I had to do after learning this last week and then we carried on up the road to round near the Breightmet area.
I was quite relaxed dealing with normal traffic and found it okay, we did a few circles around that area and then made our way back. We were coming down the road when bus was heading up, and I had to change the gear (I ended up putting it to high) and made such a high pitched noise! Shaun had a right laugh at me!!
We went through Morrisons car park and back up Hough Fold Way and I did a hill stop. It was such a good first lesson, I did make quite a few mistakes though.
One thing I've learnt for next time, stop looking down when changing gear!!