Top Tips On Choosing Evening Wear From Red Carpet Couture at The Wedding Room
11th December 2014
... Comments
---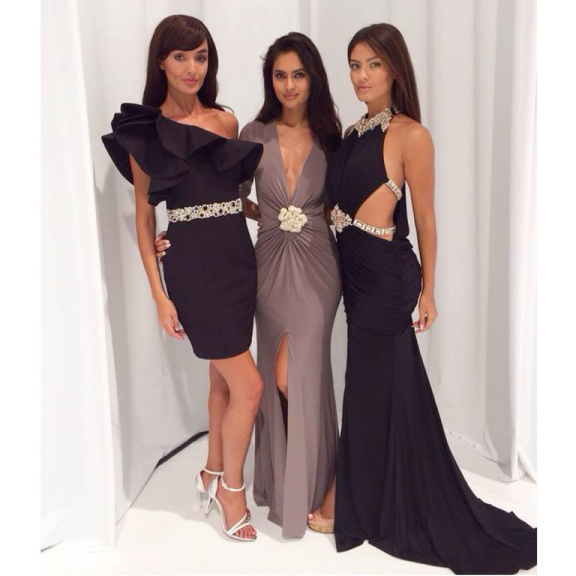 Getting dressed up to go somewhere special is lovely but sometimes for us ladies, it can fill us with dread as we are not sure what to wear, will it look good, what style etc. Well fear not as the ladies at Red Carpet Couture (at The Wedding Room ) have given us a few tips to make selecting that perfect outfit, easy.
Whether is a ball, festive occasion a cruise or one of the many other events that come along, you need to make sure you have the right outfits to suit the occasion. Red Carpet Couture are experts at this. They know just what styles to suggest, how to accessorise an outfit, even how best to transport a dress if you're not getting dressed at home. Read on for a few handy hints to help you get it right.
Comfort- No matter what the event, you will want to be comfortable. Being comfortable will really help you feel great as you wont be

 concerned 

with the dress, only the event
Know Your Body- Whats your height, waist and bust, it will really help to know this and then factor in your body type and your age. All things that will help in selecting the perfect dress. The dress needs to be perfect for you and not just something you have seen looking great on someone else. Red Carpet Couture will help you find a dress that emphasises your best features.
Time- Finding the right dress takes time. It should be a lovely and relaxing process and staff should be on hand to advise, help you try on or just stand back to allow you to browse. We would say, enjoy the build up to the occasion and dont rush it.
Budget- Decide how much you have to spend or indeed how much you want to spend. Also factor in the cost of accessories such as jewellery, handbag, shoes etc.
Know The Event- Although these days, dress codes are much more relaxed, make sure you know clearly what the event is and whats expected. There is nothing worse than turning up to an event with everyone in cocktail dresses and you have chosen a full length ball gown. No one wants to stand out for the wrong reasons so a little planning, investigation and preparation can go a long way.
So with all that in mind, the next step is to pop in to Red Carpet Couture and pick your perfect outfit.
424 Blackburn Road
Bolton