The Bolton News & The Bolton Lions Team Up For This Year's Caring Christmas Campaign
28th November 2012
... Comments
---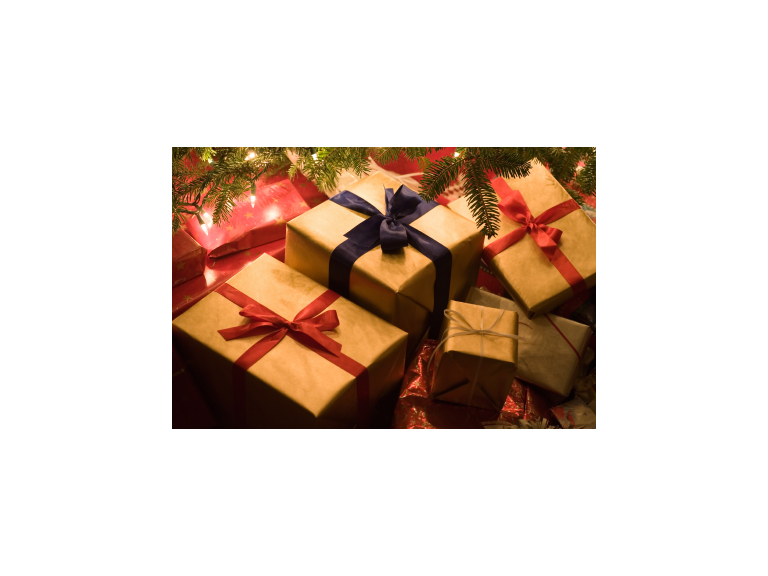 Waking up on Christmas morning is one of the best feelings of the entire year, no matter what age you are. But, for some families, the struggle to put food on the table and keep the house warm take priority over gift-giving. Which is why the Caring Christmas Campaign has been launched.
A collaboration between The Bolton News and the charity, Bolton Lions, the campaign aims to provide children from birth to the age of 16 with a bright spot in what can be a bleak time of year for them.
Last year, almost 900 children across Bolton benefitted from the great work carried out by the Bolton Lions, and they team are looking to beat that this year. Once again, they have been working tirelessly, since Boxing Day, in fact, raising money to buy toys and gifts. But the charity also relies on donations of money and presents.
So The Bolton News and the Bolton Lions are asking you to do one thing this Christmas; add an extra gift to your shopping lists, a gift which will then be donated to the cause. It doesn't have to be anything extravangant, it can be new or second-hand (as long as it is in good condition). These will then be delivered in time to be received on Christmas Day.
If you'd like to help a wonderful cause, and make someone's Christmas a happier day, then toys and gifts can be dropped off at a number of collection points across the town, or even colleceted from your home by one of the Bolton Lion's members.
COLLECTION POINTS
Tesco Extra, Horwich
Asda, Astley Bridge / Farnworth / Middlebrook
Conways Toymaster, 46-48 Market Street, Westhoughton
Horwich Community Centre, Beaumont Road, Horwich
Readey's Sports Trophies, 428 Chorley Old Road, Bolton
Santanders, 61 Deansgate, Bolton
Hays Travel, 64 Market Street, Westhoughton / 72 Winter Hey Lane, Horwich / St. Andrew's Court, Exchange Street, Bolton
Barton Grange Garden Centre, Wigan Road, Bolton
Nationwide, 73 Deansgate, Bolton
Boots The Chemist, Gates Shopping Centre, Bolton
J Benyon Butchers, Highfield Road, Farnworth
Whales & Snails, 5-9 Vernon Street, Bolton
Post Office, 167 Plodder Lane, Farnworth / 377 Wigan Road, Bolton
The Market Place, Bolton
Entwistle Green, 85 Bradshawgate, Bolton / Unit 11, Pavilion Square, Westhoughton
Bolton news, The Wellsprings, Civic Centre, Victoria Square, Bolton
Mint Casino Bolton, Higher Bridge Street, Bolton
Deane Parish Church, Junction Road, Deane
Alexandra West Sales & Lettings, 469 Darwen Road, Bromley Cross
Barclays Bank, 1 Bolton Street, Walkden / 145-147 Market Street, Farnworth / 70 Winter Hey Lane, Horwich / 82 Market Street, Westhoughton
HOME COLLECTION
Astley Bridge: Bill Laithwaite (01204 305869) / Jim Wells (01204 307949)
Blackrod: Ron Eadie (01204 451468)
Bromley Cross: Tony Murphy (01204 307364)
Breightmet / Tonge Moor: Brian Pearson (0161 705 2492)
Deane / Daubhill: Babu Royce (01204 305585
Dunscar / Egerton: Tony Foster (01204 301511)
Farnworth / Kearsley: Charlie Straw (01204 572029)
Great Lever / Westhoughton: John Crompton (01204 571540)
Halliwell: John Berry (01204 458672)
Harwood: Ray Stafford (01204 306030)
Chorley Old / New Road: John Poulsom (01204 841610)
Horwich / Lostock: (01204 669406)