Key Control Services - The Best Security for your Summer Event
The Spring and Summer is a time for getting out and doing things, for many folks and communities at large it is the time for outdoor events. Great fun and games to be had by all, so long as nobody spoils the fun.
The need for Security at such events to maintain order, look after parking, prevent anti-social behaviour, prevent theft, and to ensure the Health and Safety of all concerned is an ever-present requirement.
Key Control Services of Bolton is an SIA, Security Industry Authority, Approved Contractor. The Security Industry Authority is the statutory regulatory body controlling the Security Industry. KCS is also a SAFE Contractor and is a highly respected and professional Security Company that has been providing top quality Security Services for approaching twenty years.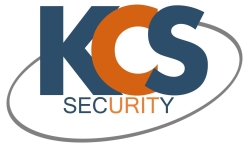 Key Control Services offers a full range of manned security services, Static Guards, Mobile Patrols and Key Holding, plus Security Systems including Temporary Intruder Alarm Systems that can be backed up by Uniformed Mobile Response.
Event Security, what-ever the event Key Control Services can be of service;
Sporting events,
Festivals and Performing Arts,
County and local shows,
Business conferences and exhibitions, etc.
Key Control Security Services are able to supply fully qualified and licenced uniformed Security Guards for access control, perimeter security, Security of valuables and equipment, and Health and Safety matters where there are visitors, the public and exhibitors present.
Manned guarding can be supplied to cover night times or full 24 hours' cover. Should temporary alarm installations be employed they can be linked to the Controllers at KCS with appropriate response provided as back up.
For smaller or less sensitive locations visits by Mobile Security Teams can be provided, the company's vehicles carry CCTV and are tracked and monitored for additional Security.
Key Control Services can guarantee top quality service removing the risk element from events, allowing the organisers to get on with the business at hand.
Key Control Services are always looking to improve their carbon footprint, to this end they operate paper free, all reports are digital, including their alarm activation reports.
If you would like any more information about Key Control Services, give them a call on 01204 861331