Its March, Time to Plan Your Tax Return Now!
Bookkeeping is one discipline that many business people love to hate. It consumes many an hour, often outside of working hours, for some during the wee small hours, and it often causes a good deal of anxiety. 
There is a simple way, and cost effective too, to solve the problem and that is to take advice and assistance from a professional accountancy specialist.
Bookkeeping is of course vital to keep a clear view of what any business is doing, profit or loss, setting of budgets and maintaining them, making acquisitions possible, and to ensure that proper taxes are paid on time, this is a serious matter with major changes coming in 2020.
Modern Bookkeeper of Bolton is headed up by Jane Thompson, Managing Director, with over twenty years' experience, she is a qualified accountant (FCCA) and a member of the Institute of Certified Bookkeepers.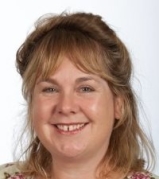 Jane urges local business people to act now and plan their tax position, it is never too early to get the books into proper order, the HMRC will be pleased to see proper records being maintained, indeed they will be concerned if they see a lack of order.
Seeking advice from Modern Bookkeeper will enable business owners to drop off the sales and purchase documentation (plus) so that Jane's team can get on with maintaining the books in good order freeing business people to get on with what they do best, making, selling etc., and this allows them to advise on the state of the business and provide professional advice and guidance.
Modern Bookkeeping services include:
Bookkeeping, including VAT and bank reconciliations, 
Self-Assessment Tax Returns
Company Accounts
Management Accounts
Budgets setting and monitoring
Cash flow forecasting and Cash flow advice
HMRC disputes
They also handle payroll and auto enrolment!
Business owners and managers wishing to seek assistance from Modern Bookkeepers should contact them urgently to make an appointment to establish how they can help you.
The new tax year is in sight, now is the time to act – please don't leave it to the last minute!
If you would like to find out more about how The Modern Bookkeeper can help you, give them a call on 01204 875833