Is my dog overweight?
4th July 2017
... Comments
---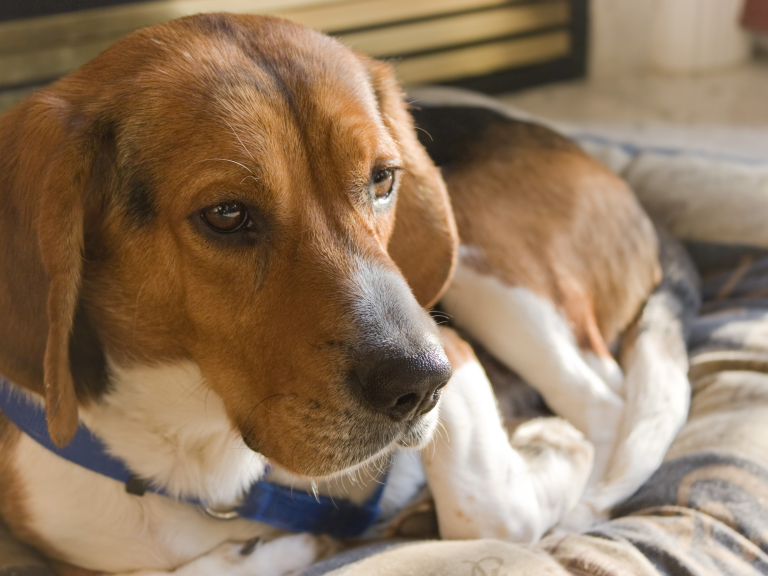 An overweight dog is an unhealthy dog. Dog owners generally know the healthiness of their dog quite well, with proper feeding and exercise one's best friend can be kept in trim, but our dogs can put on weight without us noticing.
Overweight, obesity, in dogs can bring about very serious, life threatening, conditions and spoil the quality of life of the animal.
Illnesses that can be caused include:
Diabetes,
Heart Disease,
Breathing difficulties,
High blood pressure,
And Cancers,
Most dogs start life as very active creatures, allowing them to become sedentary will help cause overweight, and must be demoralising for the dog. Keep your dog's active to keep them slim.
Diet is also an issue, the main cause is from eating too much, and the wrong foods, or not exercising enough, although some diseases can lead to obesity. To help prevent obesity in your pet ensure they maintain a healthy diet and receive plenty of exercise.
A fairly common cause of overweight in dogs is that they will cannot say no, and they will plead sympathy to anyone who looks like a soft touch, try and stop Grandma or the children from bribing you dog with biscuits and other treats, if the dog is being rewarded use safe doggy treats not sugary biscuits, and definitely not chocolate, it is lethal to dogs!
So how can you tell if your dog is overweight?
The stroke test, run your hands over your dog's body and if you cannot feel it's ribs it is a clue that your pooch is over padded.
You should be able to see and feel your dog's waist and it should be clearly visible when viewed from above.
Your dog's belly should be tucked up when viewed from the side.
Ask your dog groomer, a top quality experienced dog groomer will spot an obese dog quickly, over time they can recognize the physical changes in the dog, however they are nor Veterinary professionals and busy may miss the important clues.