Introducing the BellaBot!
28th June 2022
... Comments
---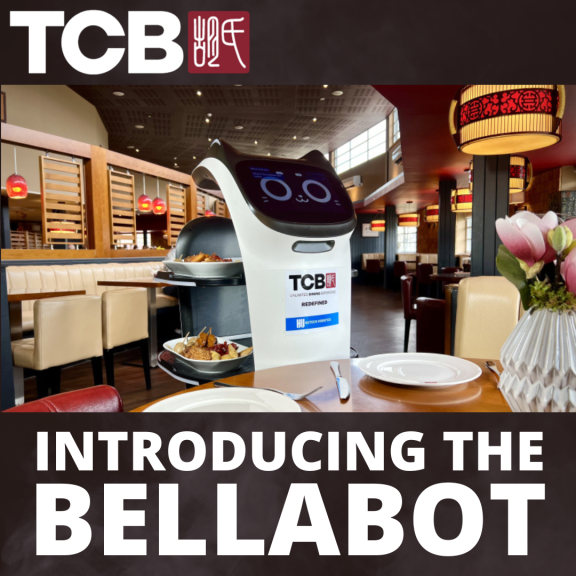 Following the re-branding after the pandemic, TCB Dining have introduced a number of big changes to their dining experience to allow for full table service which is compulsory in the present climate. Due to their all-you-can-eat restaurant style, introducing table service was a big challenge as it would usually require a large increase in staff to adjust to the additional service that would be required.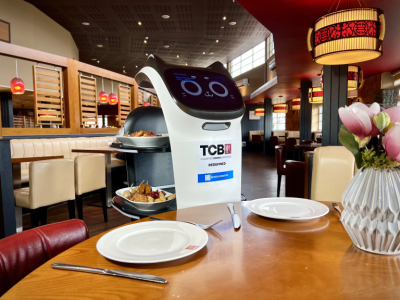 Meet BellaBot! 👋
These handy robots are a revolutionary addition to the restaurant, helping out the staff by delivering dishes to tables with utmost efficiency and friendly service! The BellaBots take the pressure off the front of house, giving the staff more time to attend to the customers. Unlike a human waiter, Bella never gets tired - making hundreds of trips through the restaurant every day without even breaking a sweat. 
Place your order through the TCB app and watch Bella collect your order and bring it straight to your table with a smile. The BellaBots have an inbuilt row of shelves to differentiate each customer's order. When she arrives at your table, one of the shelves will light up to indicate which dish is assigned to your table number.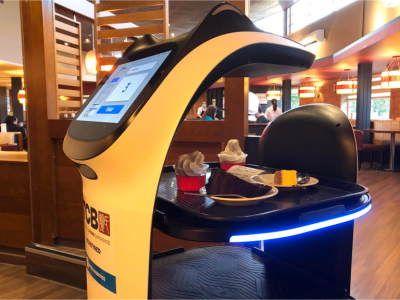 BellaBot was designed by the Chinese tech company PuDu with state-of-the-art technology to ensure that they function correctly and provide a smooth service. They can interact with customers - talking, playing music and even politely excusing themselves when customers block their path.
Be sure to pay a visit and say hello to Bella!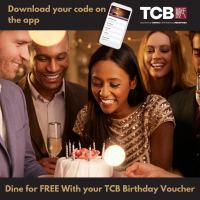 If it's your birthday, dine for free using your TCB Birthday Voucher and watch Bella sing happy birthday!