Incredible Edible Bromley Cross meetings in August 2013
16th August 2013
... Comments
---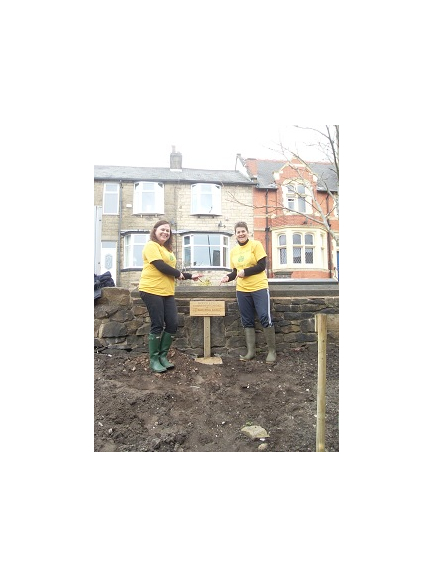 Incredible Edible are definitely one of the most active groups in the whole of Bolton. Their August programme is almost as bursting as the gardens they work on.
On Saturday 17th August they will be at Hough Lane Garden. Anybody is welcome to come and join in between 10am and 1pm.
Then the following weekend on Saturday 24th August between 10am and 1pm Incredible Edible will be at Egerton Park and the Last Drop Polytunnel. The group will head on over to the Last Drop midday (it's up the main drive then to the left of the outside Jacuzzi)
Saturday 31st August sees Incredible Edible Bromley Cross have a stand at the Village Hall Food and Craft Fair. They have been working incredibly hard on the back garden of the hall, but as always, they need more people to help grow their produce. If you're not green fingered enough for that, just go to admire what they've achieved or ask your own gardening related question.
Incredible Edible's regular gardening session is at Birtenshaw School. They are there every Monday between 10am and 4pm. Often Incredible Edible work here at other times, ring Fred on 07890 440415 to check which they are. You can turn up on the day to help. Go into the main car park of the new building, then to the left of that is a gate with sunflowers and raised beds behind it. Follow the path round to the greenhouse and polytunnel.  
In between all that is Incredible Edible's Annual General Meeting. This is on Thursday 22nd August at 7pm in the Brewhouse pub. Meet all the dedicated men and women who are members of Incredible Edible. If possible, let them know you're turning up beforehand, for drinks purposes.
There are a plethora of ways you can contact Incredible Edible Bromley Cross. Email them on iebx@rocketmail.com, phone them on 01204 418125, tweet them at @bxedible, send them a message on Facebook at facebook.com/incredibleediblebromleycross or visit their website at www.incredible-edible-bromleycross.co.uk