How to prevent frozen pipes
26th January 2015
... Comments
---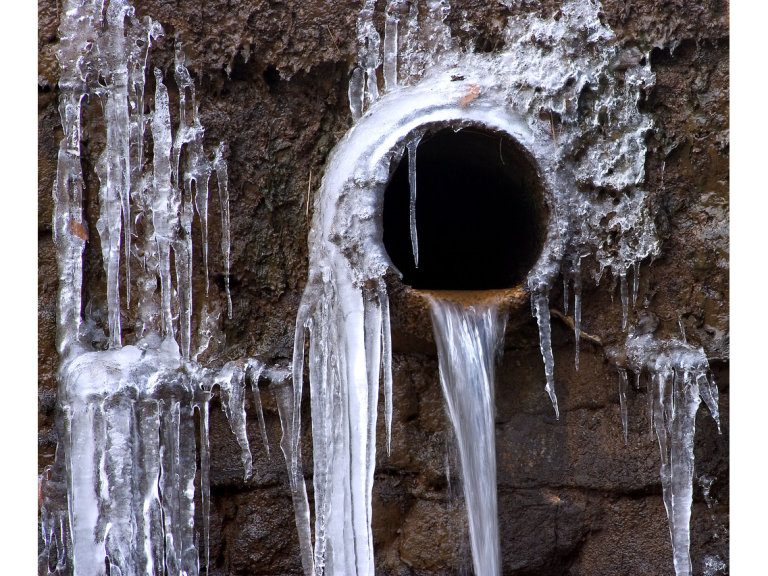 Frozen pipes can be a huge problem, especially in countries with low temperatures throughout the whole year. Having a couple of frozen pipes will not only cause you a great deal of inconvenience but will also cost you a lot of money for the repair. Here are some tips on how to prevent the freezing:
First, before the onset of the cold weather, ensure that you've drained the water from your swimming pool or water sprinkler supply. If you're wondering whether to put antifreeze – don't, unless specifically directed.
Close any inside valves which supply the outdoor hose bibs. Also, insulate your pipes from the cold moving air and prevent them from freezing in the cold months. You can use specific products such as a "pipe sleeve" or UL-listed "heat tape" or "heat cable". You can also use newspaper which will provide some level of insulation.
In the cold months, open your kitchen and bathroom cabinet doors to allow the warm air to circulate around the plumbing. You can also keep your thermostat set to the same temperature during the day and the night – it could increase your electricity bill, but will prevent the pipes from freezing and save you a lot of money on repair.
The best thing you can do to prevent your pipes from freezing is to keep the heating on and ensure that your cold taps are running regularly. This is especially important, if you're leaving your house for a vacation in the winter, or if you're dealing with a second home or a vacant property. If you find that your pipes have frozen nevertheless, the best way to heat the area around the frozen part is by using a hair dryer or a small heater.