How to make the best Toffee Apples
4th October 2013
... Comments
---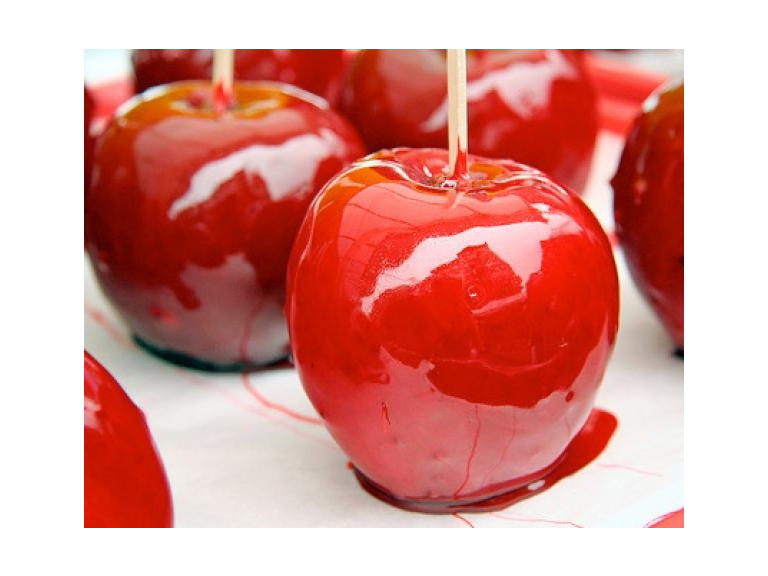 Toffee apples are a great treat in autumn, whether it's for Halloween or Bonfire night, everyone loves them. Follow this great, quick and simple recipe and you will have delicious toffee apples in no time.
Ingredients you will need are:
8 eating apples 
8 lollipop sticks 
400g sugar 
100ml boiling water
1tbsp white wine vinegar 
3tbsp golden syrup 
Red or any other food colouring
 Firstly, place your apples into a bowl, pour in boiling water over them as this will help the caramel to stick easily. Once you have done this, push your lollypop stick into the end of each apples and place them off to the side.
Next, pour the sugar into a pan with the 100ml of boiling water and cook over a medium heat. Once your sugar has dissolved (this will take around 5 minutes) stir in your vinegar and syrup. You are really looking to boil it to 140 degrees but if you don't have a thermometer handy you can test to see if it's ready yourself. Pour a little amount into a bowl of cold water and if it hardens instantly and is easily breakable it should be ready, but if it doesn't, carry on boiling it until it is.
Finally, get your apples and dip them into the caramel carefully, but do this quickly as it could set fast. Once done this, place your apples on parchment paper for them to set, if the caramel has thickened and is starting to set, heat it a little more.
Although toffee apples do taste their best fresh you can always store them. Store them in an air tight container in a dry place and you should be safe. Well, for at least two days!
P.s, if toffee apples aren't your thing, why not melt some chocolate and make your very own yummy chocolate apples, and it doesn't just have to be at this time of year, I know I could eat them all year round!