How to choose your lawyer when you are moving house in Bolton
3rd April 2013
... Comments
---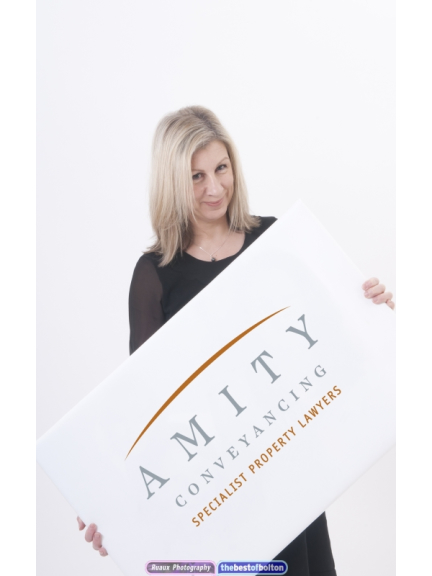 They say that buying or selling a house is one of the most stressful times in someone's life, but that is only if you don't use Amity Law . Amity Law have been voted the most loved conveyancing lawyer in the UK for the 2nd year running. Jayne Hart owns Amity Law and acts for house buyers and lenders, supervising the work carried out by other firms. She tells us how to choose your lawyer when you are moving house.
Choose someone who is a specialist in conveyancing. Amity Law definitely are. They have been advising clients on their house moves for over 20 years. If you don't use them (but why wouldn't you?) ask who will be handling your file and see whether they are fully qualified in conveyancing on the CLC or Law Society websites. Amity Law are.
Beware of hidden or undisclosed extras. Jayne has seen  companies winning work by not telling customers all the searches the mortgage lender will probably need. Ask yourself why you would take a risk the mortgage lender wouldn't and note that if the lender is separately represented you might have to pay for the searches anyway.
Choose a lawyer that has a personal interest in selling your property quickly. Jayne is the owner of Amity Law so her income is directly related to completing your move.
Use recommendations from family or friends. Better still, use thebestof Bolton reviews. You'll see lots of great reviews there for Amity Law.
Remember to check you are paying a fair price. The cheapest price doesn't mean the company is the best one. Low fees charged might mean less time spent on your sale by whoever you employ. Cutting corners when you are buying could lead to problems further down the line. This may then lead to extra fees when you come to sell your house, and even impact negatively on the value of your house. A house purchase is a major investment after all.
Check for referral fees. Amity Law don't pay any referral fees. In the case of recommendations from financial advisors and estate agents ask them, and any lawyer they suggest, if they receive any referral fees. If they have been recommended, ask yourself why they need to pay a referral fee. All Amity Law fees go towards work on your file, and their referrals come from customers and other leading professionals who appreciate a high quality service.
You can contact Amity Law , one of Bolton's leading conveyancing firms on 01204 684012 or visit them in person in Lee Lane, Horwich.