How do you become a market trader at Bolton Market?
23rd July 2013
... Comments
---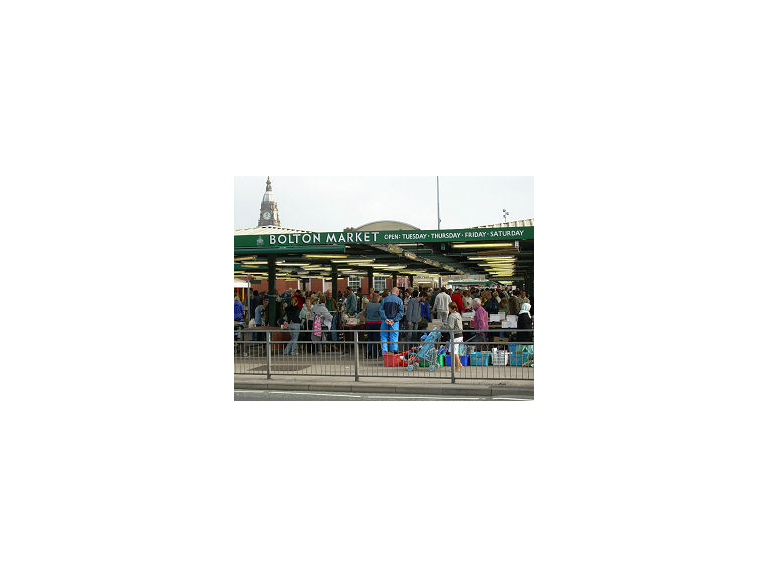 Work is continuing to progress nice to transform Bolton Market. The market remains open whilst all the construction is underway. The groundwork has been laid for the outdoor market at the New Street side and after that the new entrance will be built on Blackhorse Street next to Carrs Pasties.
In the non-food section of the market, the stalls have been taken out and builders have moved in to mend the roof and replace roof tiles and floodlights. This section, often called East Hall, will have extra stalls, in particular food stalls and a large seating section in the middle of it all, in order to give more choice to market shoppers.
In the meantime, the stall holders who used to be in the East Hall have been relocated to the outside market. They still sell the same excellent goods, such as make up, homeware, clothes and electricals.
The food section of the market remains open for business. This encompasses the fish, fruit and vegetables and meat and poultry section of the market. All the shops that are adjacent to the market remain open for business too.
Both are open Tuesday, Thursday, Friday and Saturday between 9am and 5pm. The car boot sale runs on Sundays between 7.30am and 2pm.
Those people looking to become a trader themselves can do so fairly easily. All they need to do is provide two forms of id, a passport sized photograph and a copy of public liability insurance. You can lease a stall from Bolton Markets too. Bring all your documents with you by 7.45am and you'll complete a new trader form and be allocated a stall by 8am. It costs between £11.50 and £16.50 depending on the day.
There are many benefits to becoming a market trader. It's your chance to start up small and gradually work your way up to the big time. It's a low initial output in terms of cost with potentially a high return. You can pick your own hours and be your own boss. Traders improve their communication skills, by forming relationships with both fellow traders and customers. Finally sellers say their numeracy skills, sales pitches and negotiation skills get better as well.