House of Raja, Bringing Bombay to Bolton for over 40 years
The House of Raja Asian Department Store of Bolton has been bringing Bombay to Bolton since 1974, supplying everything from sarees to chapatti flour, and is a thriving business at the heart of Bolton.
The House of Raja stock the most wonderful range of clothing for all ages, including men, women and children, plus shoes, many of the garments and fabrics come directly from India. The assortment of materials carried in stock and the made-up garments are produced, as you would expect, using exquisite fabrics that are richly coloured and patterned with traditional grace and flair. Materials used include sumptuous silks, cool cottons, diaphanous scarves, vibrant velvets and so much more. All customers are welcomed warmly by the team at The House of Raja who will assist anyone that requires help and advice about fabrics, and made up clothing.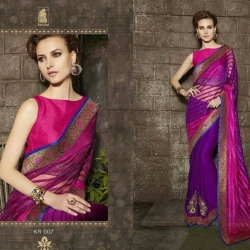 The House of Raja boasts a wonderful Saree Department where these delightful garments may be seen in all of their splendor and richness of colour specialising in Designer Labeled items, from Anmol Creations, Joh Rivaaj, ViPul etc. 
Accessories abound at The House of Raja with jewelry, bangles and necklaces that will complete the delightful look of any garment, especially for that special occasion.
 House of Raja even offer a range of beauty treatments including nails and eyebrow threading (hair removal).
Elsewhere at the amazing The House of Raja Departmental store you can shop for dinner! They have an exciting grocery section with a great range of items to suit almost any diet:
Fresh vegetables,
Spices,
Pickles,
Nuts,
Grains,
Rice
And recipes to help you make authentic dishes that are great for all especially our vegetarian friends.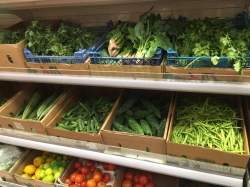 The in-house Deli is a paradise for foodies, in which you can taste and buy from the interesting and substantial choice of authentic Indian Cuisine. Customers may try everything from Pakoras, Samosas, Bateta Vada, Peas Petis, Daal Vada and many more. For pudding fans the deserts are mouth wateringly special, Chocolate Barfi, Coconut Barfi, Mango Barfi to name but three.
If you would like any more information about The House of Raja – Asian Department Store, give them a call on 01204 532890