Fidgets Soft Play Centre are recruiting!
20th March 2017
Author: Gaynor R
Comments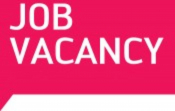 Fidgets Soft Play Centre are looking for 2 full time cook / trainee kitchen supervisor to join their team. If you or know anyone who would be interested, please read for more information.
Fidgets are a fantastic soft play centre based in Dunscar Business Park, they are open 7 days a week and offer such safe play facilities for children. They are looking for 2 new cooks / trainee kitchen supervisors to join their team.
The general job role will be to prepare and serve hot and cold food whilst maintaining an environment compliant with food hygiene standards. Main duties include:
·

       

Prepare and cook food in a timely fashion making food service a priority
·

     

Managing stock levels, stock rotation and ordering (development)

·

       

Manage hygiene of the kitchen adhering to SFBB and in house checklists
·

       

Assist on counter when needed
·

       

Record wastage accurately
·

       

Set up workstations with all needed ingredients and cooking equipment. Including ensuring service freezer is fully stocked
·

       

Keep a sanitized and orderly kitchen environment
·

       

Train and support staff members in a kitchen role, assess areas for improvement and provide formative training
·

       

Ensure all crockery is washed and stored correctly
·

       

Ensure kitchen is cleaned to company standard at end of service and prep list is available
The job role is a full time role working 4 days per week, 3 weekdays and 1 day at the weekend. Salary will be dependent on experience.
The successful candidate must have experience working in a fast paced kitchen environment, as well as experience and understanding of current food safety guidelines. They must be a team player with the desire to progress and develop.
A current level 2 food hygiene certificate, experience in ordering stock and experience in inducting and training staff are all desirable.
If you're interested in this job role, please email liz@fidgets.biz or for more information, please call 01204 309998